15 April 2016
Ida Donkin will compete in the PhD cup final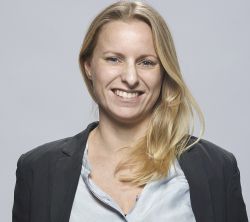 Former PhD student and current Postdoc Ida Donkin from Section for Integrative Physiology has reached the finals of the annual Danish PhD Cup competition.
On Saturday 16 April, she will compete with four other finalists to win the PhD Cup 2016. The aim of the competition is to create awareness of the research that is being conducted by PhD students in Denmark.
To win, Ida and the other finalists are to present and explain their PhD Theses in front of a panel of judges. The judges will then assess the competitors' ability to communicate the finalists' science to a layman audience.
See a video presentation of Ida's preparations for the competition (in Danish).
Ida Donkin has been working hard with disseminating her research on earlier occasions and won the "Best Oral Presentation" award at the annual PhD-day held at the University of Copenhagen in 2015, so the Center is sending a strong contender for the competition.
Remember to tune in and watch the finals on DR 2 from 20:00 on 16 April (The competition is held in Danish).