01 August 2017
Center Researchers takes part in mapping the genetic make-up of the Danish population
Genetic Research
A new research project has taken a big step toward treating and preventing genetically determined diseases such as obesity, type 2 diabetes, and cardiovascular diseases. A consortium of Danish researchers from all over Denmark have mapped the genetic make-up of the Danish population.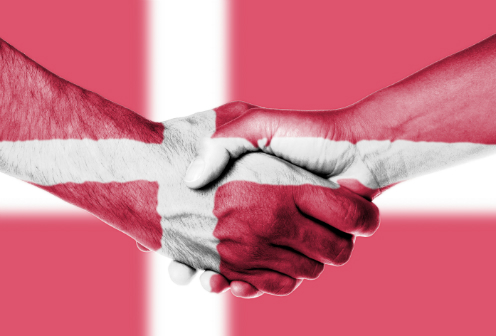 A new study by the GenomeDenmark research consortium has produced the first catalogue of its kind of the genetic make-up of the average Dane. In future, the catalogue can be used to identify gene variations leading to genetically determined diseases.
The study, which has just been published in the leading scientific journal Nature, has been undertaken jointly by the University of Copenhagen, Technical University of Denmark, Aarhus University and the company BGI Europe. The study mapped the genes of 150 carefully selected Danes. The result is a new Danish reference genome seen as representative of the genetic make-up of the average Danish person.
Researchers at the Center have been involved in many aspects of the study: Researcher Jette Bork-Jensen says:
"In order to select individuals for sequencing, we used a genotyping chip to examine thousands of genetic variants in parents and children from a family biobank at University of Copenhagen. Based on the information we were able to ensure that we only sequenced samples of Danish ancestry as part of the Danish reference genome."
Researcher Christian Theil Have says: "In order to respect "genetic" privacy, we have developed an approach to present sequencing data in an anonymized way, which enables us to openly share important aspects of the data. We also examined well-known genetic markers linked to the many novel structural variants reported in the study". Structural variants are interesting because they can potentially explain disease traits observed with certain genetic profiles". "The 'de novo' sequencing approach used in the study is excellent for uncovering structural variation.
Read the official press release at the Faculty of Health and Medical Sciences