2 September 2021
CBMR publications and media appearances in July & August 2021
Media & Publications
Every month we release a full list of publications from the Center, as well as media appearances by the Center scientists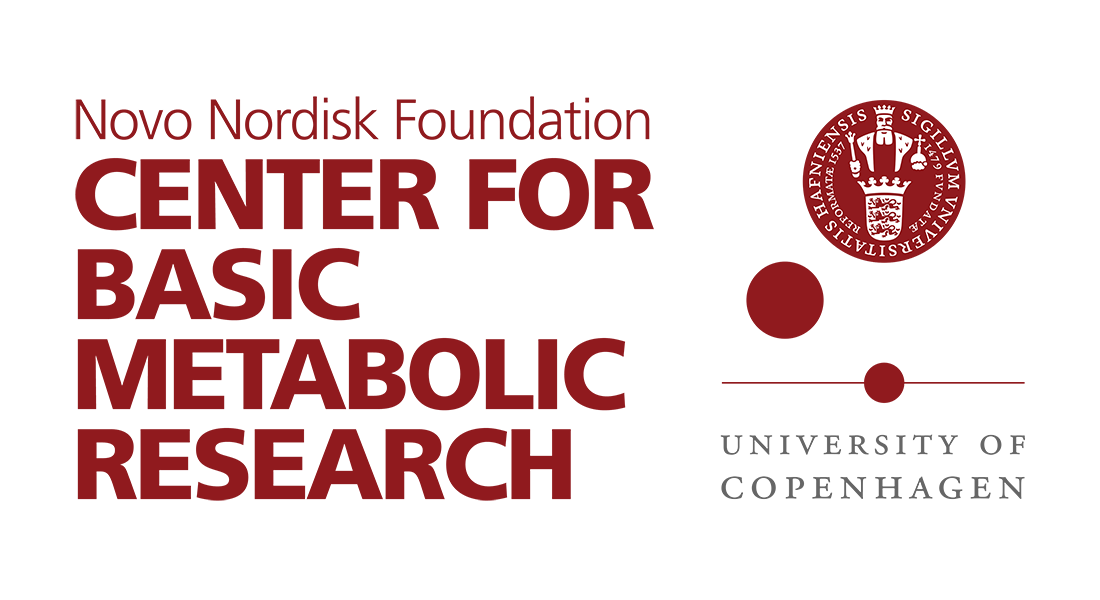 Media appearances
---
Professor Oluf Borbye Pedersen
Politiken.dk, 15/8/2021
'Gode tarmbakterier holder hjernen ung'
Professor Romain Barrès
DR.dk, 20/8/2021
'Motion påvirker dine gener: Derfor nedsætter løbeturen risikoen for alvorlig sygdom'
Professor Thorkild I.A. Sørensen
Berlingske.dk, 2/8/2021
'Professor: Sådan kunne vi have undgået coronaepidemien'
Associate Professor Christoffer Clemmensen
DR.dk, 13/8/2021
'Har du taget på i 20'erne eller 30'erne? Du kan ikke længere give dit stofskifte skylden'
Berlingske.dk, 22/8/2021
'Bruger du din alder som undskyldning for, at du har taget på i vægt? Nyt studie viser overraskende resultat'
Publications
---
Arumugam Group
Karcher N et al.  Genomic diversity and ecology of human-associated Akkermansia species in the gut microbiome revealed by extensive metagenomic assembly. Genome Biol. 2021 Jul 14;22(1):209. doi:10.1186/s13059-021-02427-7.
Ring HC et al. Probiotics in Hidradenitis Suppurativa: A potential treatment option? Clin Exp Dermatol. 2021 Jul 8. doi: 10.1111/ced.14838. Epub ahead of print.
 Arumugam and Moritz Groups
Gnanasekaran T, et al. Ecological Adaptation and Succession of Human Fecal Microbial Communities in an Automated In Vitro Fermentation System. mSystems. 2021 Jul 27:e0023221. doi: 10.1128/mSystems.00232-21. Epub ahead of print.
Barrès Group
Williams K et al. Epigenetic rewiring of skeletal muscle enhancers after exercise training supports a role in whole-body function and human health. Mol Metab. 2021 Jul 9:101290. doi:10.1016/j.molmet.2021.101290. Epub ahead of print.
Bäckhed Group
Bui TPN, et al. Conversion of dietary inositol into propionate and acetate by commensal Anaerostipes associates with host health. Nat Commun. 2021 Aug 10;12(1):4798. doi: 10.1038/s41467-021-25081-w.
van Son J, et al. Plasma Imidazole Propionate Is Positively Correlated with Blood Pressure in Overweight and Obese Humans. Nutrients. 2021 Aug 6;13(8):2706. doi: 10.3390/nu13082706.
Zhang XS et al. Maternal cecal microbiota transfer rescues early-life antibiotic-induced enhancement of type 1 diabetes in mice. Cell Host Microbe. 2021 Jul 15:S1931-3128(21)00296-1. doi: 10.1016/j.chom.2021.06.014. Epub ahead of print.
Computational Chemistry Unit
Kjaer VMS et al. Discovery of GPR183 Agonists Based on an Antagonist Scaffold. ChemMedChem. 2021 Jul 16. doi: 10.1002/cmdc.202100301. Epub ahead of print.
Grarup, Hansen and Juul Holst Groups
Lauritzen ES et al. The effect of melatonin on incretin hormones - results from experimental and randomized clinical studies. J Clin Endocrinol Metab. 2021 Jul 15:dgab521. doi: 10.1210/clinem/dgab521. Epub ahead of print.
Hansen Group
Okholm GT et al. Body mass index and height in young adult men in relation to subsequent risk of mood disorder. Eur J Epidemiol. 2021 Jul 10. doi: 10.1007/s10654-021-00783-z. Epub ahead of print.
Olsson A et al. Circulating levels of tight junction proteins in multiple sclerosis: Association with inflammation and disease activity before and after disease modifying therapy. Mult Scler Relat Disord. 2021 Jul 3;54:103136. doi: 10.1016/j.msard.2021.103136. Epub ahead of print.
Hansen Group and Metabolomics Platform
Israelsen M, et al. MicrobLiver Consortium. Comprehensive lipidomics reveals phenotypic differences in hepatic lipid turnover in ALD and NAFLD during alcohol intoxication. JHEP Rep. 2021 Jun 29;3(5):100325. doi: 10.1016/j.jhepr.2021.100325.
Juul Holst Group
Abildgaard J, et al. Effects of a Lifestyle Intervention on Bone Turnover in Persons with Type 2 Diabetes: A post hoc Analysis of the U-TURN Trial. Med Sci Sports Exerc. 2021 Aug 24. doi: 10.1249/MSS.0000000000002776. Epub ahead of print.
Birkeland E et al. Effects of prebiotics on postprandial GLP-1, GLP-2 and glucose regulation in patients with type 2 diabetes. A randomised, double-blind, placebo-controlled crossover trial. Diabet Med. 2021 Jul 23:e14657. doi: 10.1111/dme.14657. Epub ahead of print.
Heimbürger SMN, et al. The effect of 6-day subcutaneous glucose-dependent insulinotropic polypeptide infusion on time in glycaemic range in patients with type 1 diabetes: a randomised, double-blind, placebo-controlled crossover trial. Diabetologia. 2021 Aug 17. doi:10.1007/s00125-021-05547-8. Epub ahead of print.
Holst JJ et al. Actions of GLP-1 receptor ligands in the gut. Br J Pharmacol. 2021 Jul 7. doi: 10.1111/bph.15611. Epub ahead of print. 
Kuhre RE, et al. L-Cell Expression of Melanocortin-4-Receptor Is Marginal in Most of the Small Intestine in Mice and Humans and Direct Stimulation of Small Intestinal Melanocortin-4-Receptors in Mice and Rats Does Not Affect GLP-1 Secretion. Front Endocrinol (Lausanne). 2021 Aug 5;12:690387. doi: 10.3389/fendo.2021.690387.
Martinussen C, et al. Plasma GDF15 levels are similar between subjects after bariatric surgery and matched controls and are unaffected by meals. Am J Physiol Endocrinol Metab. 2021 Aug 9. doi: 10.1152/ajpendo.00190.2021. Epub ahead of print.
Otten J, et al. The liver-alpha-cell axis after a mixed meal and during weight loss in type 2 diabetes. Endocr Connect. 2021 Aug 1:EC-21-0171.R1. doi: 10.1530/EC-21-0171. Epub ahead of print. 
Svane MS,et al. Neurotensin secretion after Roux-en-Y gastric bypass, sleeve gastrectomy, and truncal vagotomy with pyloroplasty. Neurogastroenterol Motil. 2021 Aug 11:e14210. doi: 10.1111/nmo.14210. Epub ahead of print.
Wever MCM et al. Associations between ghrelin and leptin and neural food cue reactivity in a fasted and sated state. Neuroimage. 2021 Jul 7:118374. doi: 10.1016/j.neuroimage.2021.118374. Epub ahead of print.
Kilpeläinen Group
Christiansen MR et al. Abdominal and gluteofemoral fat depots show opposing associations with postprandial lipemia. Am J Clin Nutr.2021 Jul 13:nqab219. doi:10.1093/ajcn/nqab219. Epub ahead of print.
Pedersen Group
Rabe OC, et al. Fractures and Osteoporosis in Patients With Diabetes With Charcot Foot. Diabetes Care. 2021 Jul 27:dc210369. doi: 10.2337/dc21-0369. Epub ahead of print
Tura A et al. Profiles of glucose metabolism in different prediabetes phenotypes, classified by fasting glycemia, 2-hour OGTT, glycated hemoglobin, and 1-hour OGTT: An IMI DIRECT study. Diabetes. 2021 Jul 7:db210227. doi: 10.2337/db21-0227. Epub ahead of print.
Pers Group
Brown JM, et al. Role of hypothalamic MAPK/ERK signaling and central action of FGF1 in diabetes remission. iScience. 2021 Aug 4;24(9):102944. doi: 10.1016/j.isci.2021.102944.
Fardoos R et al. HIV infection drives interferon signalling within intestinal SARS-CoV-2 target cells. JCI Insight. 2021 Jul 12:148920. doi: 10.1172/jci.insight.148920. Epub ahead of print.
Merino J, et al. Genetic analysis of dietary intake identifies new loci and functional links with metabolic traits. Nat Hum Behav. 2021 Aug 23. doi: 10.1038/s41562-021-01182-w. Epub ahead of print.
Ruth KS, et al. Genetic insights into biological mechanisms governing human ovarian ageing. Nature. 2021 Aug 4. doi: 10.1038/s41586-021-03779-7. Epub ahead of print.
 Sakamoto Group
Ahwazi D et al. Investigation of the specificity and mechanism of action of the ULK1/AMPK inhibitor SBI-0206965. Biochem J. 2021 Jul 14:BCJ20210284. doi:10.1042/BCJ20210284. Epub ahead of print.
Schwartz Group
Winther S et al. Protective succinate-SUCNR1 metabolic stress signaling gone bad. Cell Metab. 2021 Jul 6;33(7):1276-1278. doi: 10.1016/j.cmet.2021.06.009.
Treebak and Emanuelli Groups
Tozzi M, et al. Dynamic interplay between Afadin S1795 phosphorylation and diet regulates glucose homeostasis in obese mice. J Physiol. 2021 Aug 13. doi: 10.1113/JP281657. Epub ahead of print.
Zierath Group
Gonzalez-Franquesa A, et al. Insulin and 5-Aminoimidazole-4-Carboxamide Ribonucleotide (AICAR) Differentially Regulate the Skeletal Muscle Cell Secretome. Proteomes. 2021 Aug 3;9(3):37. doi: 10.3390/proteomes9030037.