10 June 2021
Danish Diabetes Academy awards DKK 1,9M for three CBMR projects
DDA Grants
Malte Thodberg, Rikke Linnemann Nielsen and Nicholas M. Morton have all received grants from the Danish Diabetes Academy to carry out research at the Novo Nordisk Foundation Center for Basic Metabolic Research (CBMR)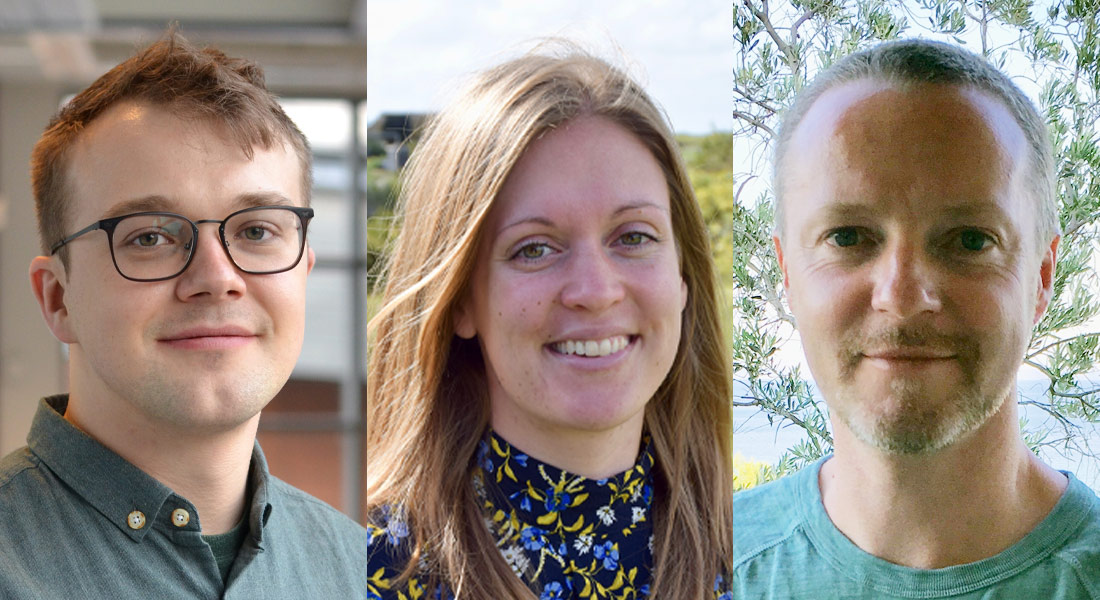 The Danish Diabetes Academy has announced the recipients of their latest round of grants, which includes three scientists who will carry out research at CBMR.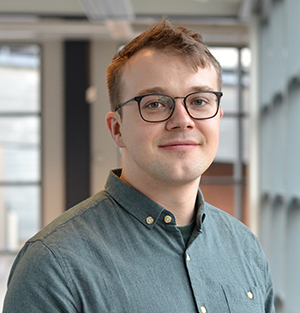 Gene Regulation in the Gastrointestinal Tract
Among them is Malte Thodberg, who receives 1.200.000 kroner for an ambitious two-year postdoctoral project to map gene regulation in the gastrointestinal tract. By creating a catalog of gene regulation, he hopes to discover genetic changes associated with type 2 diabetes play a particular role in the microbiota-gut-brain axis. The goal is to find new molecular targets for clinical intervention and calculate a more accurate cell-specific genetic risk profile for the development of type 2 diabetes.
"In particular, we do not know to what extent genetic changes play a role in signaling via the microbiota-gut-brain axis, since the gastrointestinal tract is a complex organ divided into many regions and cell types," says Malte Thodberg, who received his PhD in Bioinformatics from University of Copenhagen in 2018.
He will carry out the project 'Partitioning the genetic risk of type 2 diabetes using multimodal single-cell sequencing of the gastrointestinal tract' in the Hansen Group at CBMR.
Read more about his project here.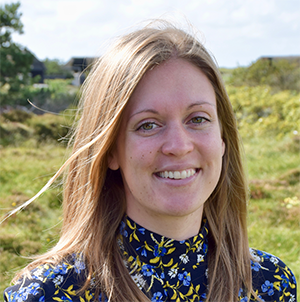 AI and cardiometabolic disease
A second DDA grant recipient, Rikke Linnemann Nielsen, will also be working with the Hansen Group. Her postdoctoral project, 'Target discovery using machine learning approaches in cardiometabolic disease', received 600.000 kroner and is a collaboration with the Novo Nordisk Research Centre Oxford.
The goal is to use artificial intelligence to increase our understanding of cardiometabolic diseases and discover new targets for treatment.
"The machine learning (AI) methods will be used on three different data sets that contain information on genetics, multiomics, images and clinical characteristics from following patients or human cellular models over a period of time. All three sub-projects will provide new knowledge about disease development and treatment response across different cardiometabolic diseases using advanced data-driven methods," says Rikke Linnemann Nielsen.
Read more about her project here.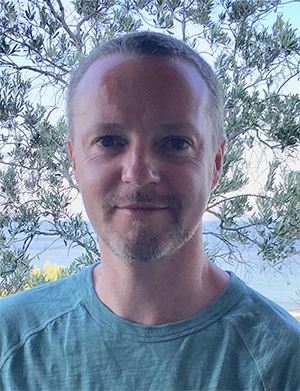 New diabetes research network
Finally, CBMR's Professor Kei Sakamoto will host Professor Nicholas M. Morten from the Centre for Cardiovascular Science, University of Edinburgh, who receives 76.995 kroner from the DDA for the Visiting Professorship. Professor Nicholas M. Morton has successfully established a Scottish network for leading diabetes researchers (EdiaNET), and he is now expanding the network to include researchers from the Danish diabetes communities.
"The purpose of the research network is to create educational links (graduates, PhDs, study opportunities) between leading diabetes researchers. We think of the network as a bridge of knowledge exchange," says Professor Nicholas M. Morton.
He and Professor Kei Sakamoto will work to improve diabetes treatment and possibly develop a new medicine. The focus of their work is hydrogen sulfide, which is produced in when food is broken down in the body. Small amounts are good for metabolism, but larger quantities can be harmful. Some animals have a system to keep levels of hydrogen sulfide in check and Morton's group at the University of Edinburgh has discovered that one of these proteins, TST, plays an important role in how the liver causes blood glucose to increase.
Professor Kei Sakamoto is a leading expert on the energy-sensitive protein AMPK, which is a key target for the most widely used diabetes medication, metformin. Together they have discovered that the accumulation of hydrogen sulfide, which occurs when animals lack TST, has an effect on AMPK.
"This new discovery suggests that we may be better able to understand how hydrogen sulfide works, and even take advantage of the new way that hydrogen sulfide uses other beneficial proteins to eventually improve diabetes treatment," says Professor Nicholas M. Morton.
Read more about the Visiting Professorship here.