3 August 2020
Zach Gerhart-Hines awarded DKK 6M Distinguished Innovator grant
GRANT
The three-year Novo Nordisk Foundation grant includes assistance from experts in legal services, entrepreneurship and innovation – resources that are not typically available at Denmark's research institutions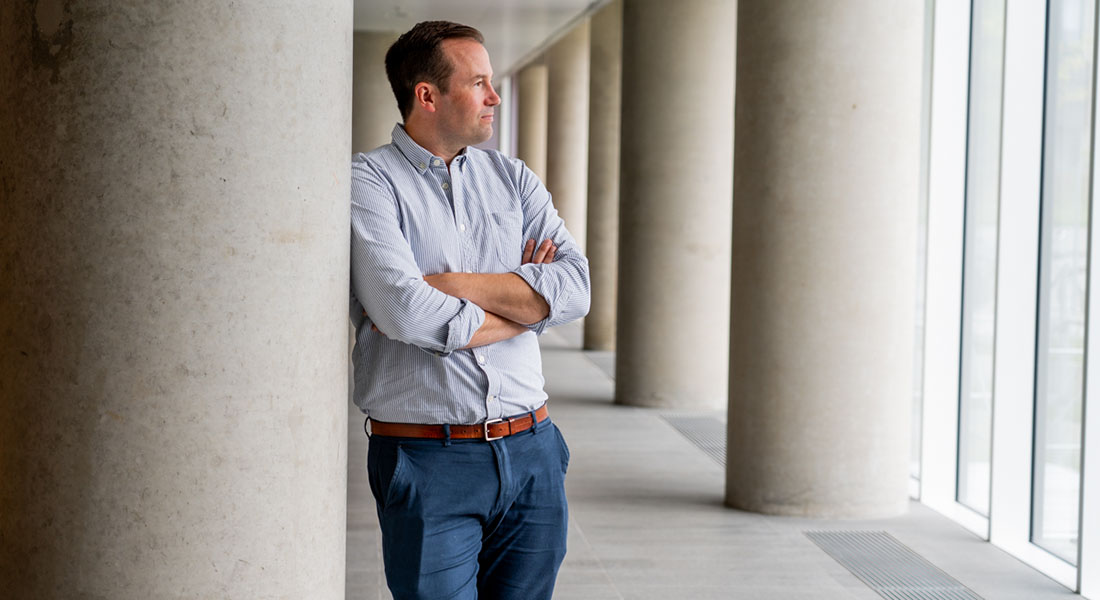 Zach Gerhart-Hines has been awarded a DKK 6,000,000 Distinguished Innovator grant from the Novo Nordisk Foundation / Novo Nordisk Fonden for the project 'BATTERIE: Brown Adipose Tissue Targeting of Energy-Expending Receptors for Innovative Exploration'.

"Obesity and diabetes are global health crises that impact hundreds of millions of people. Current treatments have proven insufficient to stem these pandemics and new measures are desperately needed," says Zach.

"In this Novo Nordisk Foundation Distinguished Innovator grant, we seek to translate our recent discoveries on adipose tissue energy expenditure into tangible therapeutic strategies to help counteract metabolic diseases."
Expert help to incubate the projects
During the 3-year project period, the grant recipients will receive the support they need to succeed in maturing the project, including assistance from experts in legal services, entrepreneurship and innovation – resources that are not typically available at Denmark's research institutions.
The grants will thus enable each researcher to pursue a parallel research track in basic and translational research without derailing the researcher's academic development or career.
These long-term grants will enable researchers to collect more data for their projects and create the conditions for the projects to mature for longer in the academic communities. The grant recipients will have to hire a project manager to run the project.
Ambassadors for innovation
The title of Novo Nordisk Foundation Distinguished Innovator emphasizes that each grant recipient must also serve as an ambassador for innovation at their university: for example, by actively mentoring students or other teachers and staff and disseminating lessons and knowledge about innovation processes.
"Researchers who have invented once or twice are more prone to invent again, and we want to support them. We also want to facilitate improved understanding of the value of innovation by designating these researchers as ambassadors for innovation," says Mikkel Skovborg, Senior Vice President, Innovation, Novo Nordisk Foundation.
Topics