2 May 2022
CBMR publications and media appearances in April 2022
Media & Publications
Every month we release a full list of publications from the Center, as well as media appearances by the Center scientists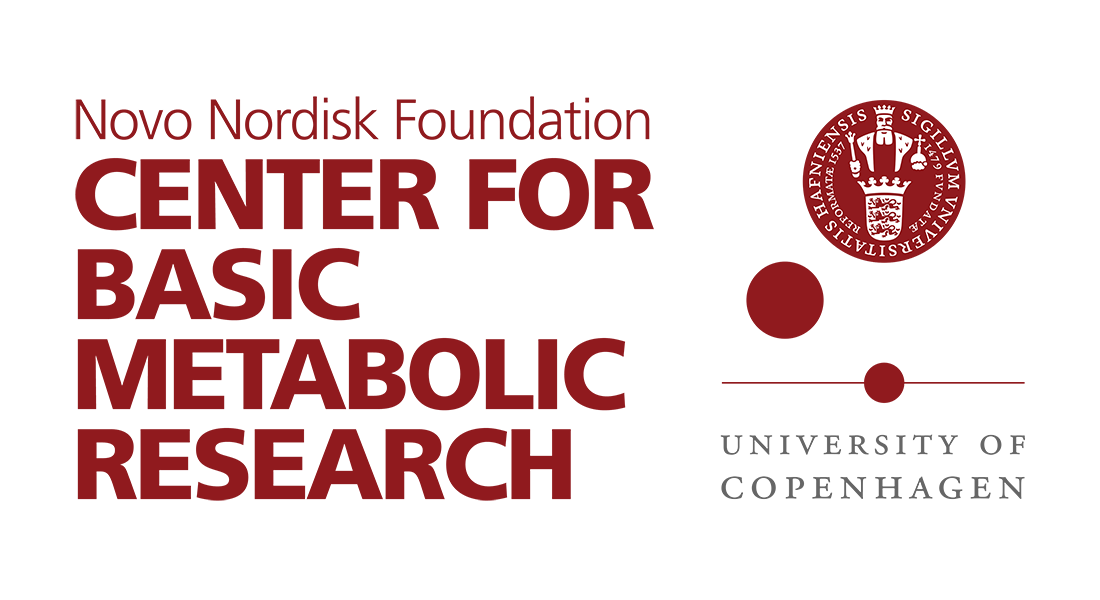 Media appearances
---
Professor Oluf Borbye Pedersen
Onkologisk Tidsskrift, 21/04/22
'Tarmmikrobiomet forudsiger respons på immunterapi'
Publications
---
Clemmensen Group
Andreassen CH, et al. RANKL regulates testicular cancer growth and Denosumab treatment has suppressive effects on GCNIS and advanced seminoma. Br J Cancer. 2022 Apr 13. doi: 10.1038/s41416-022-01810-w. Epub ahead of print.


Computational Chemistry Unit
Lengger B, et al. Serotonin G Protein-Coupled Receptor-Based Biosensing Modalities in Yeast. ACS Sens. 2022 Apr 22. doi: 10.1021/acssensors.1c02061. Epub ahead of print.


Grarup Group
Wei TT, et al. Cannabinoid receptor 1 antagonist genistein attenuates marijuana-induced vascular inflammation. Cell. 2022 Apr 29:S0092-8674(22)00443-3. doi: 10.1016/j.cell.2022.04.005. Epub ahead of print.

Grarup, Hansen, Kilpeläinen & Pedersen Groups
Metz S, et al. The Arg82Cys Polymorphism of the Protein Nepmucin Implies a Role in HDL Metabolism. J Endocr Soc. 2022 Mar 4;6(5):bvac034. doi: 10.1210/jendso/bvac034.


Grarup, Hansen & Pedersen Groups
Eliasen AU, et al. Genome-wide study of early and severe childhood asthma identifies interaction between CDHR3 and GSDMB. J Allergy Clin Immunol. 2022 Apr 2:S0091-6749(22)00439-0. doi: 10.1016/j.jaci.2022.03.019. Epub ahead of print.


Hansen Group
Christensen DH, et al. Type 2 diabetes classification: a data-driven cluster study of the Danish Centre for Strategic Research in Type 2 Diabetes (DD2) cohort. BMJ Open Diabetes Res Care. 2022 Apr;10(2):e002731. doi: 10.1136/bmjdrc-2021-002731.
Duncan CJA, et al. Life- threatening viral disease in a novel form of autosomal recessive IFNAR2 deficiency in the Arctic. J Exp Med. 2022 Jun 6;219(6):e20212427. doi: 10.1084/jem.20212427. Epub 2022 Apr 20.
Sørensen TIA, et al. Epidemiology of Obesity. Handb Exp Pharmacol. 2022 Apr 14. doi: 10.1007/164_2022_581. Epub ahead of print.
Ullah A, et al. A novel nonsense variant in EXOC8 underlies a neurodevelopmental disorder. Neurogenetics. 2022 Apr 23. doi: 10.1007/s10048-022-00692-7. Epub ahead of print.


Juul Holst Group
Hindsø M, et al. Early effects of Roux-en-Y gastric bypass on dietary fatty acid absorption and metabolism in people with obesity and normal glucose tolerance. Int J Obes (Lond). 2022 Apr 22. doi: 10.1038/s41366-022-01123-1. Epub ahead of print.


Loos Group
Fernández-Rhodes L, et al. Ancestral diversity improves discovery and fine-mapping of genetic loci for anthropometric traits-The Hispanic/Latino Anthropometry Consortium. HGG Adv. 2022 Mar 11;3(2):100099. doi: 10.1016/j.xhgg.2022.100099.
Nakao T, et al. Mendelian randomization supports bidirectional causality between telomere length and clonal hematopoiesis of indeterminate potential. Sci Adv. 2022 Apr 8;8(14):eabl6579. doi: 10.1126/sciadv.abl6579. Epub 2022 Apr 6.
Pellegrinelli V, et al. Dysregulation of macrophage PEPD in obesity determines adipose tissue fibro-inflammation and insulin resistance. Nat Metab. 2022 Apr;4(4):476-494. doi: 10.1038/s42255-022-00561-5. Epub 2022 Apr 25.
Pers Group
Brown JM, et al. Combined micro-osmotic pump infusion and intracerebroventricular injection to study FGF1 signaling pathways in the mouse brain. STAR Protoc. 2022 Apr 15;3(2):101329. doi: 10.1016/j.xpro.2022.101329.


Sakamoto Group
Cheung R, et al. Glucose-Dependent miR-125b is a Negative Regulator of β-Cell Function. Diabetes. 2022 Apr 27:db210803. doi: 10.2337/db21-0803. Epub ahead of print.
Sakamoto K & Jessen N. PEN2: Metformin's new partner at lysosome. Cell Res. 2022 Apr 13. doi: 10.1038/s41422-022-00661-7. Epub ahead of print.


Schéele Group
Gnad T, et al. Adenosine/A2B Receptor Signaling Ameliorates the Effects of Aging and Counteracts Obesity. Cell Metab. 2022 Apr 5;34(4):649. doi: 10.1016/j.cmet.2022.02.014. Erratum for: Cell Metab. 2020 Jul 7;32(1):56-70.e7.
Topics