1 June 2022
CBMR publications and media appearances in May 2022
Media & Publications
Every month we release a full list of publications from the Center, as well as media appearances by the Center scientists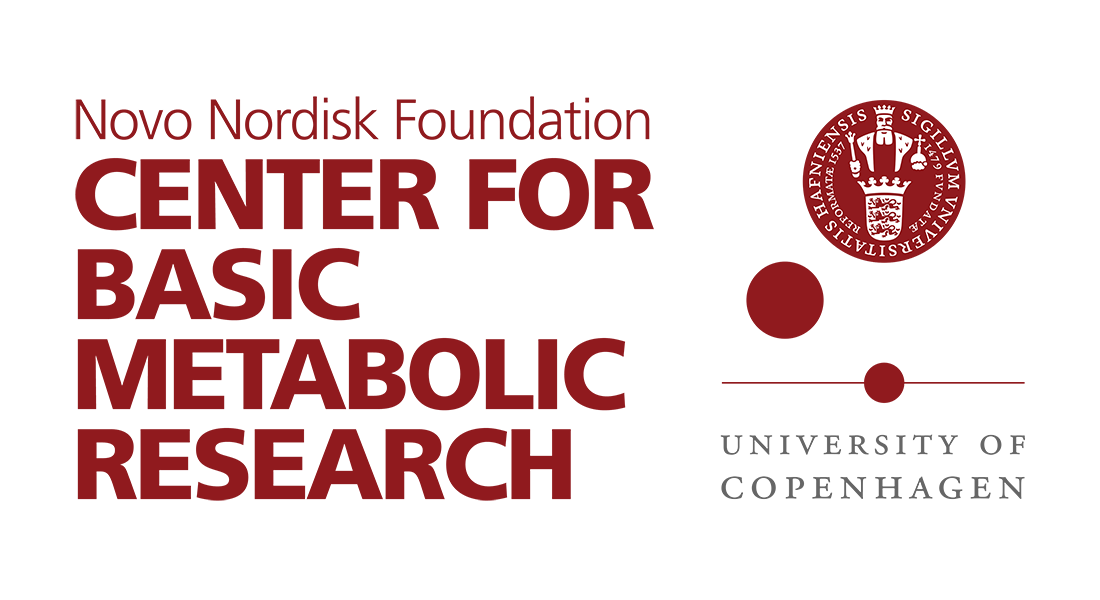 Media appearances
---
Professor Oluf Borbye Pedersen
Politiken, 01/05/22, page 8 (subscribers only)
'Din tarm kan bære på det næste supervåben mod sejlivede bakterier'
Politiken, 01/05/22
'Praksissen var ellers gået i glemmebogen i Vesteuropa, men nu har forskere for alvor fået øjnene op for tarmbakterierne'
Professor Romain Barrès
University of Copenhagen, 23/05/22
'Svært overvægtige mænd kan fordoble antallet af sædceller'
Publications
---
Bäckhed Group
Enav H, et al. The developing infant gut microbiome: A strain- level view. Cell Host Microbe. 2022 May 11;30(5):627-638. doi: 10.1016/j.chom.2022.04.009.
Bäckhed & Schwartz Groups
Arora T, et al. Microbial regulation of enteroendocrine cells. Med (N Y). 2021 May 14;2(5):553-570. doi: 10.1016/j.medj.2021.03.018. Epub 2021 Apr 22.
Barrès & Juul Holst Groups, Single Cell Omics Platform
Andersen E, et al. Sperm count is increased by diet-induced weight loss and maintained by exercise or GLP-1 analogue treatment: a randomized controlled trial. Hum Reprod. 2022 May 17:deac096. doi: 10.1093/humrep/deac096. Epub ahead of print.
Clemmensen Group
Breum AW, et al. Divergent Roles of α5 and β4 Nicotinic Receptor Subunits in Food Reward and Nicotine-induced Weight Loss in Male Mice. Endocrinology. 2022 Jul 1;163(7):bqac079. doi: 10.1210/endocr/bqac079.
Deshmukh Group
Hostrup M, et al. High-intensity interval training remodels the proteome and acetylome of human skeletal muscle. Elife. 2022 May 31;11:e69802. doi: 10.7554/eLife.69802.
Gerhart-Hines & Hansen Groups
Pedersen JS, et al. Influence of NAFLD and bariatric surgery on hepatic and adipose tissue mitochondrial biogenesis and respiration. Nat Commun. 2022 May 25;13(1):2931. doi: 10.1038/s41467-022-30629-5.
Hansen Group
Frithioff-Bøjsøe C, et al. Early detection of childhood overweight and related complications in a Danish population-based cohort aged 2-8 years. Obes Res Clin Pract. 2022 May-Jun;16(3):228-234. doi: 10.1016/j.orcp.2022.04.001. Epub 2022 May 3.
Milad N, et al. Recombinant human β-defensin 2 delivery improves smoking-associated lung neutrophilia and bacterial exacerbation. Am J Physiol Lung Cell Mol Physiol. 2022 May 31. doi: 10.1152/ajplung.00027.2022. Epub ahead of print.
Juul Holst Group
Gabe MBN, et al. N-terminal alterations turn the gut hormone GLP-2 into an antagonist with gradual loss of GLP-2 receptor selectivity towards more GLP-1 receptor interaction. Br J Pharmacol. 2022 May 6. doi: 10.1111/bph.15866. Epub ahead of print.
Hagemann CA, et al. LEAP2 reduces postprandial glucose excursions and ad libitum food intake in healthy men. Cell Rep Med. 2022 Mar 30;3(4):100582. doi: 10.1016/j.xcrm.2022.100582.
Hedbäck N, et al. Effect of Meal Texture on Postprandial Glucose Excursions and Gut Hormones After Roux-en-Y Gastric Bypass and Sleeve Gastrectomy. Front Nutr. 2022 Apr 29;9:889710. doi: 10.3389/fnut.2022.889710.
Hjørne AP, et al. The Sensory Mechanisms of Nutrient-Induced GLP-1 Secretion. Metabolites. 2022 May 7;12(5):420. doi: 10.3390/metabo12050420.
Holst JJ. Discovery of the GI Effects of GLP-1: An Historical Perspective. Dig Dis Sci. 2022 May 30. doi: 10.1007/s10620-022-07519-3. Epub ahead of print.
Hunt JE, et al. Glucose- and Bile Acid-Stimulated Secretion of Gut Hormones in the Isolated Perfused Intestine Is Not Impaired in Diet-Induced Obese Mice. Front Endocrinol (Lausanne). 2022 May 4;13:884501. doi: 10.3389/fendo.2022.884501.
Rokamp KZ, et al. Impact of polymorphism in the β₂-receptor gene on metabolic responses to repeated hypoglycaemia in healthy humans. J Clin Endocrinol Metab. 2022 May 12:dgac297. doi: 10.1210/clinem/dgac297. Epub ahead of print.
Stensen S, et al. Acute concomitant glucose-dependent insulinotropic polypeptide receptor antagonism during glucagon-like peptide 1 receptor agonism does not affect appetite, resting energy expenditure or food intake in patients with type 2 diabetes and overweight/obesity. Diabetes Obes Metab. 2022 May 1. doi: 10.1111/dom.14736. Epub ahead of print.
Taskinen MR, et al. Role of endogenous incretins in the regulation of postprandial lipoprotein metabolism. Eur J Endocrinol. 2022 May 19;187(1):75-84. doi: 10.1530/EJE-21-1187.
Loos Group
Huang L, et al. TOP-LD: A tool to explore linkage disequilibrium with TOPMed whole-genome sequence data. Am J Hum Genet. 2022 Jun 2;109(6):1175-1181. doi: 10.1016/j.ajhg.2022.04.006. Epub 2022 May 2.
Wang Z, et al. The Value of Rare Genetic Variation in the Prediction of Common Obesity in European Ancestry Populations. Front Endocrinol (Lausanne). 2022 May 3;13:863893. doi: 10.3389/fendo.2022.863893.
Moritz Group
Liebsch D, et al. Metabolic control of arginine and ornithine levels paces the progression of leaf senescence. Plant Physiol. 2022 May 23:kiac244. doi: 10.1093/plphys/kiac244. Epub ahead of print.
Pers Group
Rieckmann A, et al. Causes of Outcome Learning: a causal inference-inspired machine learning approach to disentangling common combinations of potential causes of a health outcome. Int J Epidemiol. 2022 May 8:dyac078. doi: 10.1093/ije/dyac078. Epub ahead of print
Phenomics Platform
Mahajan A, et al. Multi-ancestry genetic study of type 2 diabetes highlights the power of diverse populations for discovery and translation. Nat Genet. 2022 May;54(5):560-572. doi: 10.1038/s41588-022-01058-3. Epub 2022 May 12.
Schéele Group
Scheele C & Nielsen S. Can we target obesity using a single-cell atlas of adipose tissue? Med (N Y). 2022 May 13;3(5):276-278. doi: 10.1016/j.medj.2022.04.006. Epub 2022 May 13.
Single Cell Omics Platform
Liang Y, et al. Correction to: Context dependency of nucleotide probabilities and variants in human DNA. BMC Genomics. 2022 May 10;23(1):356. doi: 10.1186/s12864-022-08490-z. Erratum for: BMC Genomics. 2022 Jan 31;23(1):87.
Topics