10 August 2022
CBMR publications and media appearances in June and July 2022
Media & Publications
Every month we release a full list of publications from the Center, as well as media appearances by the Center scientists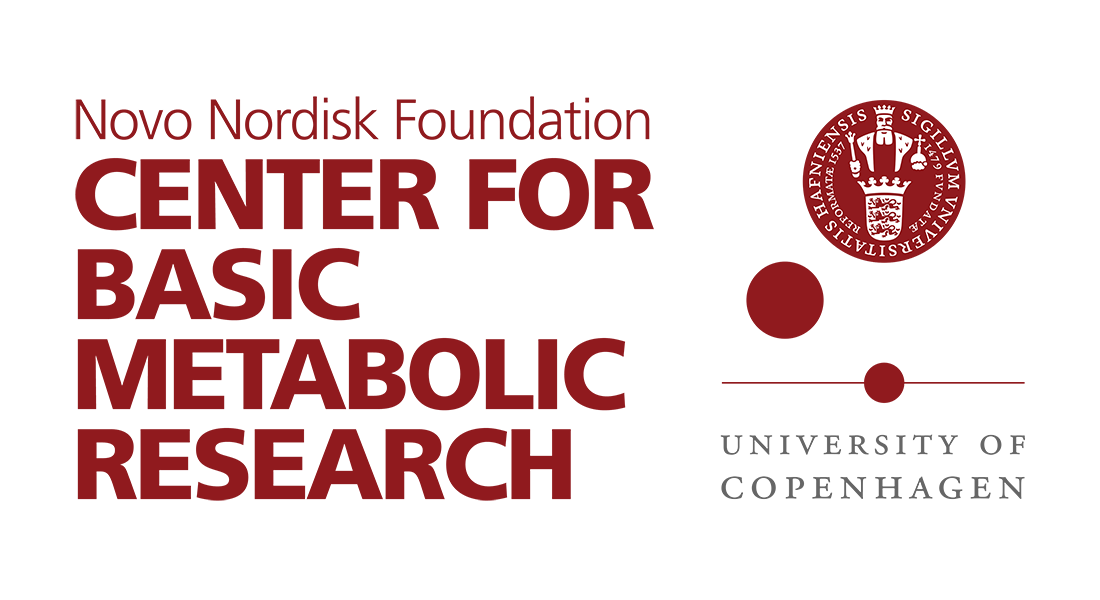 Media appearances
---
Professor Thorkild I.A. Sørensen
Sundhedspolitisk Tidsskrift, 17/06/22
'Nysgerrig podcastserie om vacciner borer i politisk ukorrekte varme kartofler'
Publications
---
Arumugam Group
Christensen ED, et al. The developing airway and gut microbiota in early life is influenced by age of older siblings. Microbiome. 2022 Jul 13;10(1):106. doi: 10.1186/s40168-022-01305-z.
Bäckhed Group
Fluitman KS, et al. Gut microbial characteristics in poor appetite and undernutrition: a cohort of older adults and microbiota transfer in germ-free mice. J Cachexia Sarcopenia Muscle. 2022 Jun 14. doi: 10.1002/jcsm.13002. Epub ahead of print.
Meijnikman AS, et al. Hyperinsulinemia is Highly Associated with Markers of Hepatocytic Senescence in Two Independent Cohorts. Diabetes. 2022 Jun 17:db211076. doi: 10.2337/db21-1076. Epub ahead of print.
Bäckhed & Gerhart-Hines Groups
Makki K, et al. 6α-hydroxylated bile acids mediate TGR5 signalling to improve glucose metabolism upon dietary fiber supplementation in mice. Gut. 2022 Jun 13:gutjnl-2021-326541. doi: 10.1136/gutjnl-2021-326541. Epub ahead of print.
Barrès Group
Manitta E, et al. DNA Methylation and Gene Expression in Blood and Adipose Tissue of Adult Offspring of Women with Diabetes in Pregnancy-A Validation Study of DNA Methylation Changes Identified in Adolescent Offspring. Biomedicines. 2022 May 26;10(6):1244. doi: 10.3390/biomedicines10061244.
McIlvenna LC, et al. Transforming growth factor β1 impairs the transcriptomic response to contraction in myotubes from women with polycystic ovary syndrome. J Physiol. 2022 Jul;600(14):3313-3330. doi: 10.1113/JP282954. Epub 2022 Jun 27.
Clemmensen Group
Nordgaard C, et al. ZAKβ is activated by cellular compression and mediates contraction- induced MAP kinase signaling in skeletal muscle. EMBO J. 2022 Jul 28:e111650. doi: 10.15252/embj.2022111650. Epub ahead of print.
Deshmukh Group
Gonzalez-Franquesa A, et al. Remission of obesity and insulin resistance is not sufficient to restore mitochondrial homeostasis in visceral adipose tissue. Redox Biol. 2022 Aug;54:102353. doi: 10.1016/j.redox.2022.102353. Epub 2022 Jun 24.
Deshmukh & Zierath Groups
Savikj M, et al. Exercise timing influences multi-tissue metabolome and skeletal muscle proteome profiles in type 2 diabetic patients - A randomized crossover trial. Metabolism. 2022 Jul 28;135:155268. doi: 10.1016/j.metabol.2022.155268. Epub ahead of print.
Gerhart-Hines Group
Markussen LK, et al. Lipolysis regulates major transcriptional programs in brown adipocytes. Nat Commun. 2022 Jul 8;13(1):3956. doi: 10.1038/s41467-022-31525-8.
Gillum & Juul Holst Groups
Hellmann PH, et al. The effect of curcumin on hepatic fat content in individuals with obesity. Diabetes Obes Metab. 2022 Jul 1. doi: 10.1111/dom.14804. Epub ahead of print.
Hansen Group
Bjerregaard P, et al. The Greenland population health survey 2018 - methods of a prospective study of risk factors for lifestyle related diseases and social determinants of health amongst Inuit. Int J Circumpolar Health. 2022 Dec;81(1):2090067. doi: 10.1080/22423982.2022.2090067.
Johansen MJ, et al. Possible prediction of obesity-related liver disease in children and adolescents using indices of body composition. Pediatr Obes. 2022 Jun 21:e12947. doi: 10.1111/ijpo.12947. Epub ahead of print.
Johansen S, et al. External validation of a genetic risk score that predicts development of alcohol-related cirrhosis. J Hepatol. 2022 Jun 13:S0168-8278(22)00365-8. doi: 10.1016/j.jhep.2022.06.006. Epub ahead of print.
Niu L, et al. Noninvasive proteomic biomarkers for alcohol-related liver disease. Nat Med. 2022 Jun;28(6):1277-1287. doi: 10.1038/s41591-022-01850-y. Epub 2022 Jun 2.
Shah AA, et al. Molecular Insights into the Role of Pathogenic nsSNPs in GRIN2B Gene Provoking Neurodevelopmental Disorders. Genes (Basel). 2022 Jul 26;13(8):1332. doi: 10.3390/genes13081332.
Silventoinen K, et al. Smoking remains associated with education after controlling for social background and genetic factors in a study of 18 twin cohorts. Sci Rep. 2022 Jul 31;12(1):13148. doi: 10.1038/s41598-022-17536-x.
Solomon O, et al. Meta-analysis of epigenome-wide association studies in newborns and children show widespread sex differences in blood DNA methylation. Mutat Res Rev Mutat Res. 2022 Jan-Jun;789:108415. doi: 10.1016/j.mrrev.2022.108415. Epub 2022 Mar 14.
Rydén M, et al. Lipolysis defect in people with obesity who undergo metabolic surgery. J Intern Med. 2022 Jun 7. doi: 10.1111/joim.13527. Epub ahead of print.
Juul Holst Group
Andreasen CR, et al. Hypoglycaemia and rebound hyperglycaemia increase left ventricular systolic function in patients with type 1 diabetes. Diabetes Obes Metab. 2022 Jun 7. doi: 10.1111/dom.14790. Epub ahead of print.
Boer GA, et al. Glucose-dependent insulinotropic polypeptide receptor antagonist treatment causes a reduction in weight gain in ovariectomised high fat diet-fed mice. Br J Pharmacol. 2022 Jun 16. doi: 10.1111/bph.15894. Epub ahead of print.
Jensen NJ, et al. Weight-loss induced by carbohydrate restriction does not negatively affect health-related quality of life and cognition in people with type 2 diabetes: A randomised controlled trial. Clin Nutr. 2022 Jul;41(7):1605-1612. doi: 10.1016/j.clnu.2022.05.005. Epub 2022 May 18.
Lindquist P, et al. The Location of Missense Variants in the Human GIP Gene Is Indicative for Natural Selection. Front Endocrinol (Lausanne). 2022 Jun 29;13:891586. doi: 10.3389/fendo.2022.891586.
Maruszczak K, et al. Arginine-induced glucagon secretion and glucagon-induced enhancement of amino acid catabolism are not influenced by ambient glucose levels in mice. Am J Physiol Endocrinol Metab. 2022 Jul 13. doi: 10.1152/ajpendo.00122.2022. Epub ahead of print.
Richter MM, et al. The Liver-Alpha Cell Axis in Health and in Disease. Diabetes. 2022 Jun 3:dbi220004. doi: 10.2337/dbi22-0004. Epub ahead of print.
Schmidt LH, et al. Segmental reversal of the distal small intestine in a short bowel syndrome model in piglets showed detrimental effect on weight gain. BMC Gastroenterol. 2022 Jul 20;22(1):349. doi: 10.1186/s12876-022-02418-3.
Shah A, et al. Glucagon-like peptide-1 effect on β-cell function varies according to diabetes remission status after Roux-en-Y gastric bypass. Diabetes Obes Metab. 2022 Jun 8. doi: 10.1111/dom.14793. Epub ahead of print.
Stensen S, et al. Endogenous Glucose-Dependent Insulinotropic Polypeptide Contributes to Sitagliptin-Mediated Improvement in Beta Cell Function in Patients with Type 2 Diabetes. Diabetes. 2022 Jul 7:db220059. doi: 10.2337/db22-0059. Epub ahead of print.
Wewer Albrechtsen NJ, et al. Acute effects on glucose tolerance by neprilysin inhibition in patients with type 2 diabetes. Diabetes Obes Metab. 2022 Jun 8. doi: 10.1111/dom.14789. Epub ahead of print.
Loos Group
Abdulkadir M, et al. The impact of anorexia nervosa and BMI polygenic risk on childhood growth: A 20-year longitudinal population-based study. Am J Hum Genet. 2022 Jul 7;109(7):1242-1254. doi: 10.1016/j.ajhg.2022.05.005. Epub 2022 Jun 14.
Hall KD, et al. Reply to G Taubes, MI Friedman, and V Torres-Carot et al. Am J Clin Nutr. 2022 Aug 4;116(2):614-616. doi: 10.1093/ajcn/nqac163.
Winkler TW, et al. Differential and shared genetic effects on kidney function between diabetic and non-diabetic individuals. Commun Biol. 2022 Jun 13;5(1):580. doi: 10.1038/s42003-022-03448-z.
Pers Group
Cheng W, et al. Hindbrain circuits in the control of eating behaviour and energy balance. Nat Metab. 2022Jul;4(7):826-835. doi: 10.1038/s42255-022-00606-9. Epub 2022 Jul 25.
Sakamoto Group
Marr L, et al. Mechanism of glycogen synthase inactivation and interaction with glycogenin. Nat Commun. 2022 Jun 11;13(1):3372. doi: 10.1038/s41467-022-31109-6.
Schéele Group
Hayashi Y, et al. Coagulation factors promote brown adipose tissue dysfunction and abnormal systemic metabolism in obesity. iScience. 2022 Jun 7;25(7):104547. doi: 10.1016/j.isci.2022.104547.
Schwartz Group
Mamedova E, et al. Thyrotropin-releasing hormone induces Ca2+ increase in a subset of vagal nodose ganglion neurons. Neuropeptides. 2022 Aug;94:102261. doi: 10.1016/j.npep.2022.102261. Epub 2022 Jun 3.
Xu R, et al. A semaphorin-plexin-Rasal1 signaling pathway inhibits gastrin expression and protects against peptic ulcers. Sci Transl Med. 2022 Jul 20;14(654):eabf1922. doi: 10.1126/scitranslmed.abf1922. Epub 2022 Jul 20.
Treebak Group
Damgaard MV & Treebak JT. Protocol for qPCR analysis that corrects for cDNA amplification efficiency. STAR Protoc. 2022 Jul 11;3(3):101515. doi: 10.1016/j.xpro.2022.101515. Epub ahead of print.
Ferraz-Bannitz R, et al. Dietary Protein Restriction Improves Metabolic Dysfunction in Patients with Metabolic Syndrome in a Randomized, Controlled Trial. Nutrients. 2022 Jun 28;14(13):2670. doi: 10.3390/nu14132670.
Topics