8 September 2022
CBMR publications and media appearances in August 2022
Media & Publications
Every month we release a full list of publications from the Center, as well as media appearances by the Center scientists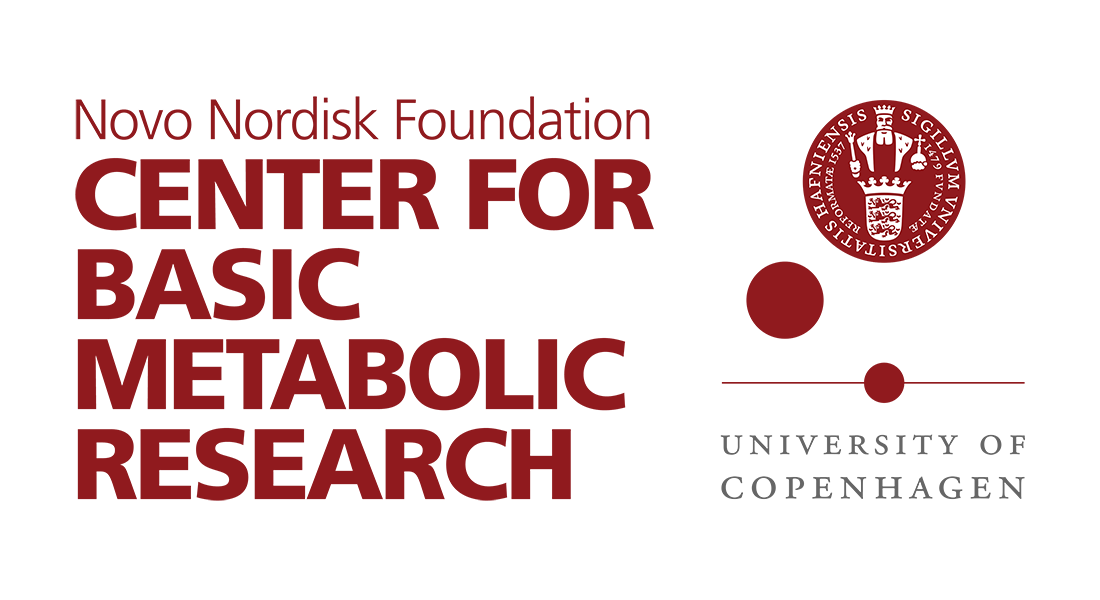 Media appearances
---
Professor Oluf Borbye Pedersen
Videnskab.dk, 4/08/2022
'Kæmpepotentiale: Virus slår skadelige tarmbakterier ihjel'
Center for Basic Metabolic Research
Sundhedspolitisk Tidsskrift, 8/08/2022
'Dansk gigantstudie genoplives'
Publications
---
Bäckhed & Schwartz Groups
Meijnikman AS, et al. A systems biology approach to study non-alcoholic fatty liver (NAFL) in women with obesity. iScience. 2022 Aug 5;25(8):104828. doi: 10.1016/j.isci.2022.104828.
Barrès Group
Hjort L, et al. Placental DNA methylation in pregnancies complicated by maternal diabetes and/or obesity: State of the art and research gaps. Epigenetics. 2022 Sep 5:1-21. doi: 10.1080/15592294.2022.2111755. Epub ahead of print.
Pedersen SS, et al. Butyrate inhibits IL-1β-induced inflammatory gene expression by suppression of NF-κB activity in pancreatic beta cells. J Biol Chem. 2022 Jul 31;298(9):102312. doi: 10.1016/j.jbc.2022.102312. Epub ahead of print.
Barrès & Treebak Group
Hochreuter MY, et al. MicroRNAs in non-alcoholic fatty liver disease: Progress and perspectives. Mol Metab. 2022 Aug 23:101581. doi: 10.1016/j.molmet.2022.101581. Epub ahead of print.
Clemmensen Group
Fadahunsi N, et al. Acute and long-term effects of psilocybin on energy balance and feeding behavior in mice. Transl Psychiatry. 2022 Aug 11;12(1):330. doi: 10.1038/s41398-022-02103-9.
Klein AB, et al. The GDF15-GFRAL pathway is dispensable for the effects of metformin on energy balance. Cell Rep. 2022 Aug 23;40(8):111258. doi: 10.1016/j.celrep.2022.111258.
Ranea-Robles P, et al. The physiology of experimental overfeeding in animals. Mol Metab. 2022 Aug 12;64:101573. doi: 10.1016/j.molmet.2022.101573. Epub ahead of print.
Quarta C, et al. GLP-1-mediated delivery of tesaglitazar improves obesity and glucose metabolism in male mice. Nat Metab. 2022 Aug;4(8):1071-1083. doi: 10.1038/s42255-022-00617-6. Epub 2022 Aug 22.
Clemmensen & Schwartz Group
Lund J, et al. Outrunning obesity with Lac-Phe? Cell Metab. 2022 Aug 2;34(8):1085-1087. doi: 10.1016/j.cmet.2022.07.007.
Hansen Group
Erikstrup C, et al. Seroprevalence and infection fatality rate of the SARS-CoV-2 Omicron variant in Denmark: A nationwide serosurveillance study. Lancet Reg Health Eur. 2022 Oct;21:100479. doi: 10.1016/j.lanepe.2022.100479. Epub 2022 Aug 5.
Silventoinen K, et al. Changing genetic architecture of body mass index from infancy to early adulthood: an individual based pooled analysis of 25 twin cohorts. Int J Obes (Lond). 2022 Aug 9. doi: 10.1038/s41366-022-01202-3. Epub ahead of print.
Hansen & Pers Group
Fred RG, et al. Single-cell transcriptome and cell type-specific molecular pathways of human non-alcoholic steatohepatitis. Sci Rep. 2022 Aug 5;12(1):13484. doi: 10.1038/s41598-022-16754-7.
Juul Holst Group
Holst JJ. Glucagon and other proglucagon-derived peptides in the pathogenesis of obesity. Front Nutr. 2022 Aug 4;9:964406. doi: 10.3389/fnut.2022.964406.
Jensen NJ, et al. Reply - Letter to the editor - On carbohydrate restriction and health-related quality of life and cognition in type 2 diabetes. Clin Nutr. 2022 Sep;41(9):2061-2062. doi: 10.1016/j.clnu.2022.07.021. Epub 2022 Jul 21.
Jensen SBK, et al. Exploratory analysis of eating- and physical activity-related from a randomized controlled trial for weight loss maintenance with exercise and liraglutide single or combination treatment. Nat Commun. 2022 Aug 15;13(1):4770. doi: 10.1038/s41467-022-32307-y.
Madsbad S & Holst JJ. Cardiovascular effects of incretins - focus on GLP-1 receptor agonists. Cardiovasc Res. 2022 Aug 4:cvac112. doi: 10.1093/cvr/cvac112. Epub ahead of print.
Svane MS, et al. Four weeks treatment with the GLP-1 receptor analogue liraglutide lowers liver fat and concomitantly circulating glucagon in individuals with overweight. Int J Obes (Lond). 2022 Aug 18. doi: 10.1038/s41366-022-01207-y. Epub ahead of print.
Thirumathyam R, et al. Investigating the roles of hyperglycaemia, hyperinsulinaemia and elevated free fatty acids in cardiac in patients with type 2 diabetes via treatment with insulin compared with empagliflozin: protocol for the HyperCarD2 randomised, crossover trial. BMJ Open. 2022 Aug 11;12(8):e054100. doi: 10.1136/bmjopen-2021-054100.
Åkerström T, et al. Endurance Training Improves GLP-1 Sensitivity and Glucose Tolerance in Overweight Women. J Endocr Soc. 2022 Jul 26;6(9):bvac111. doi: 10.1210/jendso/bvac111.
Kilpeläinen Group
Viitasalo A, et al. Changes in BMI and physical activity from youth to adulthood distinguish normal-weight, metabolically obese adults from those who remain healthy. Front Endocrinol (Lausanne). 2022 Aug 10;13:923327. doi: 10.3389/fendo.2022.923327.
Loos Group
Ramdas S, et al. A multi-layer functional genomic analysis to understand noncoding genetic variation in lipids. Am J Hum Genet. 2022 Aug 4;109(8):1366-1387. doi: 10.1016/j.ajhg.2022.06.012.
Moritz, Treebak Groups & Metabolomics Platform
Jensen JB, et al. A randomized placebo-controlled trial of nicotinamide riboside+pterostilbene supplementation in experimental muscle injury in elderly subjects. JCI Insight. 2022 Aug 23:e158314. doi: 10.1172/jci.insight.158314. Epub ahead of print.
Pedersen Group
Ibañez-Perez J, et al. microRNA-based signatures obtained from endometrial fluid identify implantative endometrium. Hum Reprod. 2022 Aug 27:deac184. doi: 10.1093/humrep/deac184. Epub ahead of print.
Sakamoto Group
Kaymak I, et al. Carbon source availability drives nutrient utilization in CD8+ T cells. Cell Metab. 2022 Aug 11:S1550-4131(22)00311-4. doi: 10.1016/j.cmet.2022.07.012. Epub ahead of print.
Schwartz Group
Baerends E, et al. Modeling the early stages of Alzheimer's disease by administering intracerebroventricular injections of human native Aβ oligomers to rats. Acta Neuropathol Commun. 2022 Aug 16;10(1):113. doi: 10.1186/s40478-022-01417-5.
Tang X, et al. Metabolite G-protein coupled receptor signaling: Potential regulation of eicosanoids. Biochem Pharmacol. 2022 Aug 10;204:115208. doi: 10.1016/j.bcp.2022.115208. Epub ahead of print.
Zierath Group
Chow LS, et al. Reply to 'Lactate as a major myokine and exerkine'. Nat Rev Endocrinol. 2022 Aug 1. doi: 10.1038/s41574-022-00726-y. Epub ahead of print.
Topics