13 October 2022
CBMR publications and media appearances in September 2022
Media & Publications
Every month we release a full list of publications from the Center, as well as media appearances by the Center scientists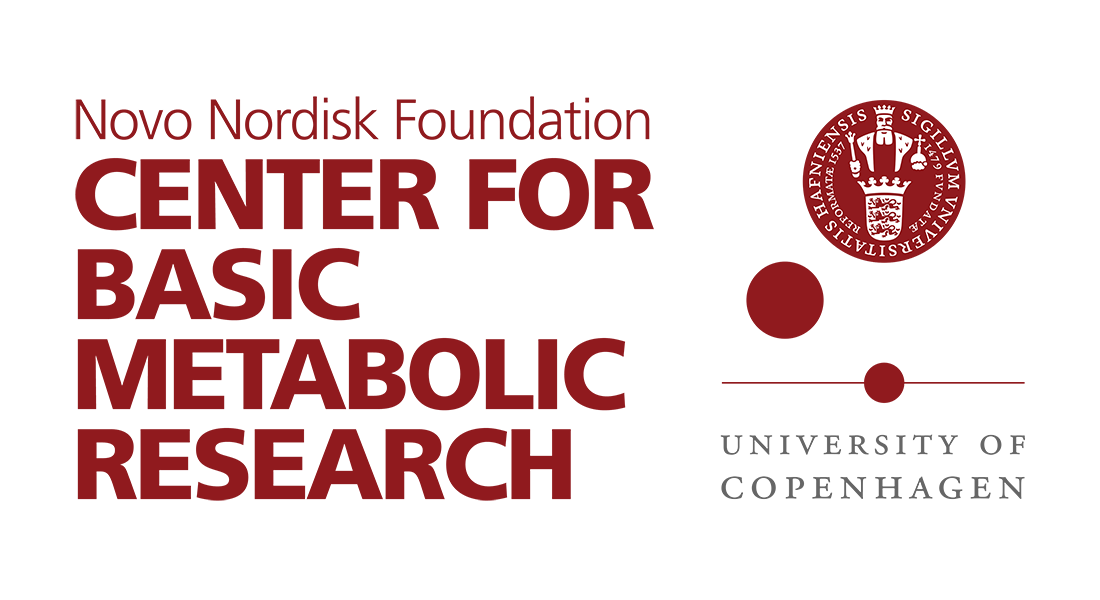 Media appearances
---
Associate Professor Mani Arumugam
Pharma, 26/09/2022
'Til kamp mod truende antibiotikaudvikling'
Research Consultant Cecilie Glerup
Sundhedspolitisk Tidsskrift, 15/09/2022
'Eksperimenterende podcast serie slår vellykket slag for mikrobernes betydning for vores sundhed'
Publications
---
Bäckhed Group
Guman MSS, et al. Adipose tissue, bile acids, and gut microbiome species associated with gallstones after bariatric surgery. J Lipid Res. 2022 Sep 14:100280. doi: 10.1016/j.jlr.2022.100280. Epub ahead of print.
Computational Chemistry Unit
Madsen JJ, et al. Mechanistic basis of GPCR activation explored by ensemble refinement of crystallographic structures. Protein Sci. 2022 Sep 22:e4456. doi: 10.1002/pro.4456. Epub ahead of print.
Grarup & Hansen Groups
Young WJ, et al. Genetic analyses of the electrocardiographic QT interval and its components identify additional loci and pathways. Nat Commun. 2022 Sep 1;13(1):5144. doi: 10.1038/s41467-022-32821-z.
Grarup, Hansen, Kilpeläinen, Loos, Pedersen, Pers & Zierath Groups
Wang Z, et al. Genome-wide association analyses of physical activity and sedentary behavior provide insights into underlying mechanisms and roles in disease prevention. Nat Genet. 2022 Sep;54(9):1332-1344. doi: 10.1038/s41588-022-01165-1. Epub 2022 Sep 7.
Hansen Group
Bakar A, et al. A novel homozygous variant in the GLI1 underlies postaxial polydactyly in a large consanguineous family with intra familial variable phenotypes. Eur J Med Genet. 2022 Oct;65(10):104599. doi: 10.1016/j.ejmg.2022.104599. Epub 2022 Sep 5.
Juul Holst Group
Brodersen K, et al. Prolonged lipopolysaccharide-induced illness elevates glucagon-like peptide-1 and suppresses peptide YY: A human-randomized cross-over trial. Physiol Rep. 2022 Sep;10(18):e15462. doi: 10.14814/phy2.15462.
Heimbürger SMN, et al. GIP affects hepatic fat and brown adipose tissue thermogenesis, but not white adipose tissue transcriptome in T1D. J Clin Endocrinol Metab. 2022 Sep 16:dgac542. doi: 10.1210/clinem/dgac542. Epub ahead of print.
Subramanian V, et al. A glucose-insulin- glucagon coupled model of the isoglycemic intravenous glucose infusion experiment. Front Physiol. 2022 Sep 6;13:911616. doi: 10.3389/fphys.2022.911616.
Thomsen MN, et al. Weight loss improves β-cell function independently of dietary carbohydrate restriction in people with type 2 diabetes: A 6-week randomized controlled trial. Front Nutr. 2022 Aug 19;9:933118. doi: 10.3389/fnut.2022.933118.
Juul Holst & Treebak Groups
Damgaard MV, et al. Pterostilbene Fails to Rescue Insulin Secretion and Sensitivity in Multiple Murine Models of Diabetes. Nutrients. 2022 Sep 10;14(18):3741. doi: 10.3390/nu14183741.
Pers Group
Bergmann T, et al. Production of human entorhinal stellate cell-like cells by forward programming shows an important role of Foxp1 in reprogramming. Front Cell Dev Biol. 2022 Aug 15;10:976549. doi: 10.3389/fcell.2022.976549.
Schéele Group
Horvath C & Scheele C. PRDM16 stability and metabolically healthy adipose tissue. Nat Metab. 2022 Sep;4(9):1095-1096. doi: 10.1038/s42255-022-00639-0.
Single Cell Omics Platform
Grønbæk C, et al. Context dependent prediction in DNA sequence using neural networks. PeerJ. 2022 Sep 20;10:e13666. doi: 10.7717/peerj.13666.
Treebak Group
Peluso AAB, et al. Quantitative Phosphoproteomics of the Angiotensin AT<sub>2</sub>-Receptor Signaling Network Identifies HDAC1 (Histone- Deacetylase-1) and p53 as Mediators of Antiproliferation and Apoptosis. Hypertension. 2022 Sep 9:101161HYPERTENSIONAHA12118620. doi: 10.1161/HYPERTENSIONAHA.121.18620. Epub ahead of print.
Topics