4 November 2022
CBMR publications and media appearances in October 2022
Media & Publications
Every month we release a full list of publications from the Center, as well as media appearances by the Center scientists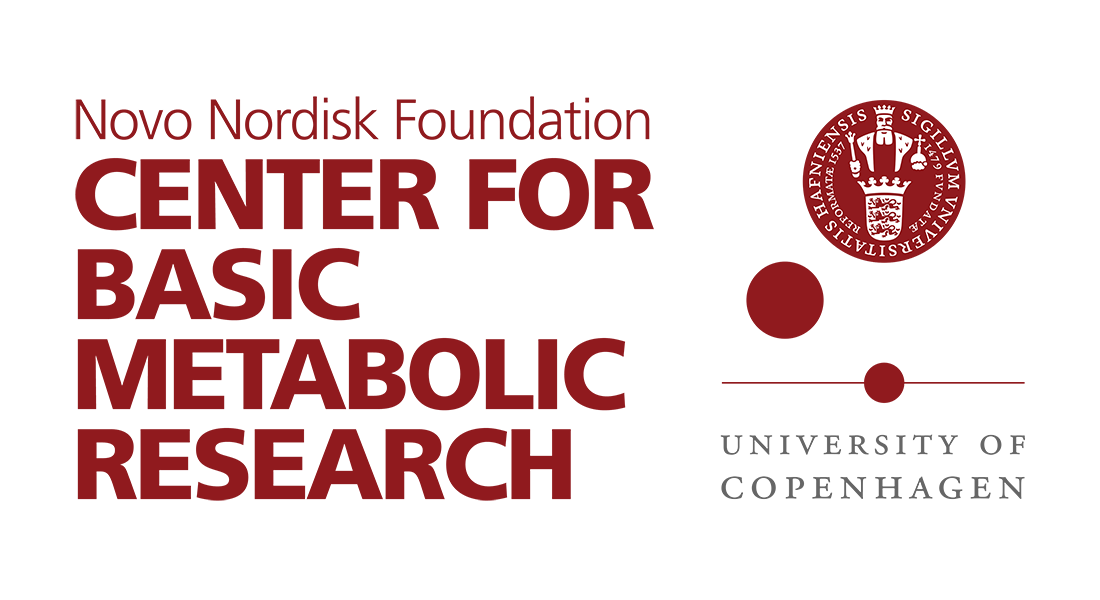 Media appearances
---
Professor Jens Juul Holst
Ugeskriftet.dk, 17/10/2022
'Patienterne er vilde efter vægttabsmiddel'
Professor Torben Hansen
Ugeskriftet.dk, 17/10/2022
'Overvægt og genetik'
Professor Thorkild I.A. Sørensen
Ugeskriftet.dk, 21/10/2022
'Evolutionen har gearet os til at lagre (for meget) energi'
Professor Oluf Borbye Pedersen
Ekstrabladet, 29/10/2022, subscribers only, section 3 (Go' Lørdag), page 6
'Børn har godt af at rulle sig i skidt i ny og næ'
Associate Professor Tune H. Pers
Ugeskriftet.dk, 17/10/2022
'De vil løse overvægtens gåder'
Associate Professor Zach Gerhart-Hines
Medwatch.dk, 19/10/2022
'Millionindsprøjtning skal bringe fedmeselskab tættere på forsøg i mennesker'
Associate Professor Jonas T. Treebak
Videnskab.dk, 5/10/2022
'Har færre proteiner samme effekt som en slankekur?'
Ekstrabladet, 8/10/2022
'Spis færre proteiner og tab dig'
CBMR
Uniavisen.dk, 17/10/2022
'Opråb til unge forskere: tag den grønne pipette i egen hånd'
Publications
---
Arumugam Group
Saenz C, et al. MIntO: A Modular and Scalable Pipeline For Microbiome Metagenomic and Metatranscriptomic Data Integration. Front Bioinform. 2022 May 10;2:846922. doi: 10.3389/fbinf.2022.846922.
Bäckhed Group
Chakaroun RM, et al. The potential of tailoring the gut microbiome to prevent and treat cardiometabolic disease. Nat Rev Cardiol. 2022 Oct 14. doi: 10.1038/s41569-022-00771-0. Epub ahead of print.
van Rijswijk A, et al. The effects of laparoscopic Roux-en-Y gastric bypass and one-anastomosis gastric bypass on glycemic control and remission of type 2 diabetes mellitus: study protocol for a multi-center randomized controlled trial (the DIABAR-trial). Trials. 2022 Oct 22;23(1):900. doi: 10.1186/s13063-022-06762-3.
Bäckhed & Schwartz Groups
Meijnikman AS, et al. Microbiome-derived ethanol in nonalcoholic fatty liver disease. Nat Med. 2022 Oct;28(10):2100-2106. doi: 10.1038/s41591-022-02016-6. Epub 2022 Oct 10.
Barrès & Zierath Groups
Pillon NJ, et al. Palmitate impairs circadian transcriptomics in muscle cells through histone modification of enhancers. Life Sci Alliance. 2022 Oct 27;6(1):e202201598. doi: 10.26508/lsa.202201598.
Deshmukh Group
Diamanti K, et al. Organ-specific metabolic pathways distinguish prediabetes, type 2 diabetes, and normal tissues. Cell Rep Med. 2022 Oct 18;3(10):100763. doi: 10.1016/j.xcrm.2022.100763. Epub 2022 Oct 4.
Gerhart-Hines Group
Segref A, et al. Thermosensation in Caenorhabditis elegans is linked to ubiquitin-dependent protein turnover via insulin and calcineurin signalling. Nat Commun. 2022 Oct 5;13(1):5874. doi: 10.1038/s41467-022-33467-7.
Grarup & Hansen Groups
Durda P, et al. Circulating Soluble CD163, Associations With Cardiovascular Outcomes and Mortality, and Identification of Genetic Variants in Older Individuals: The Cardiovascular Health Study. J Am Heart Assoc. 2022 Nov;11(21):e024374. doi: 10.1161/JAHA.121.024374. Epub 2022 Oct 31.
Jørsboe E, et al. An <i>LDLR</i> missense variant poses high risk of familial hypercholesterolemia in 30% of Greenlanders and offers potential of early cardiovascular disease intervention. HGG Adv. 2022 Jun 9;3(4):100118. doi: 10.1016/j.xhgg.2022.100118.
Hansen Group
Holm LA, et al. Obesity and genetics. Ugeskr Laeger. 2022 Oct 17;184(42):V06220398. Danish.
Ullah A, et al. Clinical and genetic characterization of patients segregating variants in KPTN, MINPP1, NGLY1, AP4B1, and SON underlying neurodevelopmental disorders: Genetic and phenotypic expansion. Int J Dev Neurosci. 2022 Sep 30. doi: 10.1002/jdn.10231. Epub ahead of print.
Waheed N, et al. Whole exome sequencing identified a novel splice donor site variant in interleukin 2 receptor alpha chain. Immunogenetics. 2022 Oct 4. doi: 10.1007/s00251-022-01278-1. Epub ahead of print.
Juul Holst Group
Vadmand AC, et al. Metabolic Dysregulation in Adult Survivors of Pediatric Hematopoietic Stem Cell Transplantation: The Role of Incretins. J Clin Endocrinol Metab. 2022 Oct 1:dgac561. doi: 10.1210/clinem/dgac561. Epub ahead of print.
Loos Group
Fernández-Rhodes L, et al. Erratum: Ancestral diversity improves discovery and fine-mapping of genetic loci for anthropometric traits-The Hispanic/Latino Anthropometry Consortium. HGG Adv. 2022 Oct 11;4(1):100149. doi: 10.1016/j.xhgg.2022.100149. Erratum for: HGG Adv. 2022 Mar 11;3(2):100099.
Selvaraj MS, et al. Whole genome sequence analysis of blood lipid levels in >66,000 individuals. Nat Commun. 2022 Oct 11;13(1):5995. doi: 10.1038/s41467-022-33510-7.
Stalbow LA, et al. The contribution of functional HNF1A variants and polygenic susceptibility to risk of type 2 diabetes in ancestrally diverse populations. Diabetologia. 2022 Oct 11. doi: 10.1007/s00125-022-05806-2. Epub ahead of print.
Yengo L, et al. A saturated map of common genetic variants associated with human height. Nature. 2022 Oct;610(7933):704-712. doi: 10.1038/s41586-022-05275-y. Epub 2022 Oct 12.
Topics