14 December 2022
CBMR publications and media appearances in November 2022
Media & Publications
Every month we release a full list of publications from the Center, as well as media appearances by the Center scientists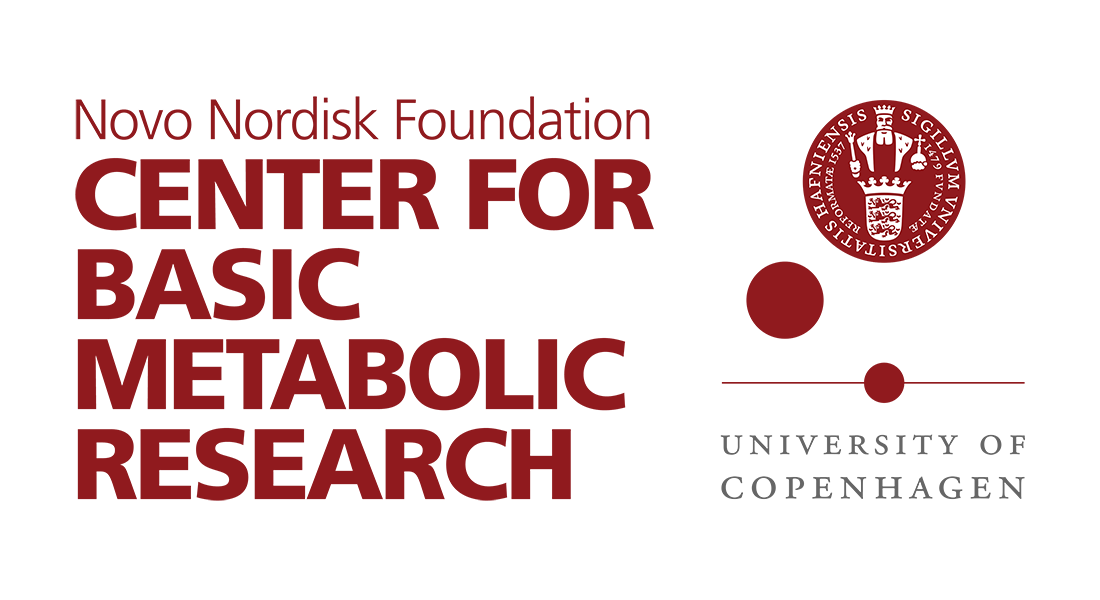 Media appearances
---
Professor Thue W. Schwartz
Ugeskriftet.dk, 11/11/2022
'Forsker opfandt medforfatteren O Verlaege i protest'
Postdoc Line Hjort
Sundhedspolitisk Tidsskrift, 14/11/2022
'Danish Diabetes Academy tør kræve noget af sine lyttere i ny podcastserie' 
Publications
---
Barrès Group
Borup A, et al. Association of apolipoprotein M and sphingosine-1-phosphate with brown adipose tissue after cold exposure in humans. Sci Rep. 2022 Nov 5;12(1):18753. doi: 10.1038/s41598-022-21938-2.
Barrès Group & Single Cell Omics Platform
Moharrek F, et al. Comparative analysis of sperm DNA methylation supports evolutionary acquired epigenetic plasticity for organ speciation. Epigenomics. 2022 Nov 24. doi: 10.2217/epi-2022-0168. Epub ahead of print.
Clemmensen Group
Fadahunsi N, et al. Do psychedelics have therapeutic potential for obesity? Nat Rev Endocrinol. 2023 Jan;19(1):1-2. doi: 10.1038/s41574-022-00769-1.
Clemmensen & Gerhart-Hines Groups
Snieckute G, et al. Ribosome stalling is a signal for metabolic regulation by the ribotoxic stress response. Cell Metab. 2022 Dec 6;34(12):2036-2046.e8. doi: 10.1016/j.cmet.2022.10.011. Epub 2022 Nov 15.
Gerhart-Hines Group
Rahbani JF, et al. ADRA1A-Gαq signalling potentiates adipocyte thermogenesis through CKB and TNAP. Nat Metab. 2022 Nov;4(11):1459-1473. doi: 10.1038/s42255-022-00667-w. Epub 2022 Nov 7.
Grarup & Hansen Groups
Gjesing AP, et al. 14-fold increased prevalence of rare glucokinase gene variant carriers in unselected Danish patients with newly diagnosed type 2 diabetes. Diabetes Res Clin Pract. 2022 Dec;194:110159. doi: 10.1016/j.diabres.2022.110159. Epub 2022 Nov 15.
Hansen Group
Daggag H, et al. Monogenic diabetes variants in Emirati women with gestational diabetes are associated with risk of non- autoimmune diabetes within 5 years after pregnancy. Metabol Open. 2022 Nov 7;16:100213. doi: 10.1016/j.metop.2022.100213.
Hemmingsson E, et al. The social origins of obesity within and across generations. Obes Rev. 2022 Nov 2:e13514. doi: 10.1111/obr.13514. Epub ahead of print.
Mikkelsen C, et al. Prevalence of major depressive disorder in 51,658 otherwise healthy adult Danes: Sex differences in symptomatology and prediction of future anti-depressive medication. Psychiatry Res. 2022 Dec;318:114944. doi: 10.1016/j.psychres.2022.114944. Epub 2022 Nov 12.
Juul Holst Group
Bomholt AB, et al. Evaluation of commercially available glucagon receptor antibodies and glucagon receptor expression. Commun Biol. 2022 Nov 22;5(1):1278. doi: 10.1038/s42003-022-04242-7.
Elmelund E, et al. Opposing effects of chronic glucagon receptor agonism and antagonism on amino acids, hepatic gene expression, and alpha cells. iScience. 2022 Oct 6;25(11):105296. doi: 10.1016/j.isci.2022.105296.
Galsgaard KD, et al. Glucagon receptor antagonism impairs and glucagon receptor agonism enhances triglycerides metabolism in mice. Mol Metab. 2022 Nov 15;66:101639. doi: 10.1016/j.molmet.2022.101639. Epub ahead of print.
Papamargaritis D, et al. New therapies for obesity. Cardiovasc Res. 2022 Nov 30:cvac176. doi: 10.1093/cvr/cvac176. Epub ahead of print.
Loos Group
Apovian CM, et al. Approaches to addressing the rise in obesity levels. Nat Rev Endocrinol. 2022 Nov 30. doi: 10.1038/s41574-022-00777-1. Epub ahead of print.
Moritz & Schéele Groups
Cataldo LR, et al. The human batokine EPDR1 regulates β-cell metabolism and function. Mol Metab. 2022 Nov 5;66:101629. doi: 10.1016/j.molmet.2022.101629. Epub ahead of print.
Sakamoto Group
Desjardins EM, et al. The phosphorylation of AMPKβ1 is critical for increasing autophagy and maintaining mitochondrial homeostasis in response to fatty acids. Proc Natl Acad Sci U S A. 2022 Nov 29;119(48):e2119824119. doi: 10.1073/pnas.2119824119. Epub 2022 Nov 21.
Schéele Group
Mathur N, et al. Human visceral and subcutaneous adipose stem and progenitor cells retain depot-specific adipogenic properties during obesity. Front Cell Dev Biol. 2022 Oct 17;10:983899. doi: 10.3389/fcell.2022.983899.
Schwartz Group
Czaplinska D, et al. Crosstalk between tumor acidosis, p53 and extracellular matrix regulates pancreatic cancer aggressiveness. Int J Cancer. 2022 Nov 21. doi: 10.1002/ijc.34367. Epub ahead of print.
Topics