11 January 2023
CBMR publications and media appearances in December 2022
Media & Publications
Every month we release a full list of publications from the Center, as well as media appearances by the Center scientists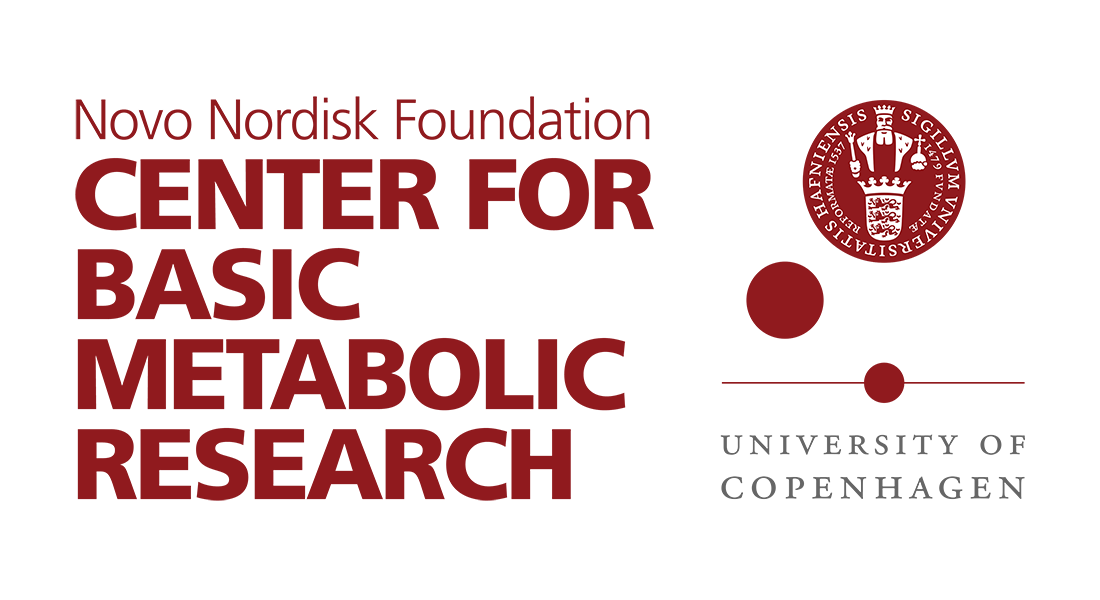 Media appearances
---
Professor Torben Hansen
Dagens Medicin, 2/12/2022
'SDDC igangsætter storstilet genetisk kortlægning af personer med mistænkt type 2-diabetes' 
Associate Professor Christoffer Clemmensen
Videnskab.dk, 29/12/2022
'Banebrydende slankemidler og håb for livreddende VR: Her er de største hjerne-nyheder fra 2022'
Publications
---
Barrès Group
Msemo OA, et al. High anti-SARS-CoV-2 seroprevalence among unvaccinated mother-child pairs from a rural setting in north-eastern Tanzania during the second wave of COVID-19. IJID Reg. 2023 Mar;6:48-57. doi: 10.1016/j.ijregi.2022.11.011. Epub 2022 Nov 28.


Bäckhed, Moritz, Schwartz Groups & Metabolomics Platform
Mikkelsen RB, et al. Type 2 diabetes is associated with increased circulating levels of 3-hydroxydecanoate activating GPR84 and neutrophil migration. iScience. 2022 Nov 26;25(12):105683. doi: 10.1016/j.isci.2022.105683.


Clemmensen Group
Quist JS, et al. Effects of acute exercise and exercise training on plasma GDF15 concentrations and associations with appetite and cardiometabolic health in individuals with overweight or obesity - A secondary analysis of a randomized controlled trial. Appetite. 2022 Dec 21;182:106423. doi: 10.1016/j.appet.2022.106423. Epub ahead of print.


Grarup & Hansen Groups
Poulsen CS, et al. Association of general health and lifestyle factors with the salivary microbiota - Lessons learned from the ADDITION-PRO cohort. Front Cell Infect Microbiol. 2022 Nov 16;12:1055117. doi: 10.3389/fcimb.2022.1055117.


Grarup, Hansen, Loos Groups & Phenomics Platform
Kanoni S, et al. Implicating genes, pleiotropy, and sexual dimorphism at blood lipid loci through multi-ancestry meta-analysis. Genome Biol. 2022 Dec 27;23(1):268. doi: 10.1186/s13059-022-02837-1.


Hansen Group
Clos-Garcia M, et al. Multiomics signatures of type 1 diabetes with and without albuminuria. Front Endocrinol (Lausanne). 2022 Dec 2;13:1015557. doi: 10.3389/fendo.2022.1015557.
Hansen CD, et al. Effect of Calorie-Unrestricted Low- Carbohydrate, High-Fat Diet Versus High-Carbohydrate, Low-Fat Diet on Type 2 Diabetes and Nonalcoholic Fatty Liver Disease : A Randomized Controlled Trial. Ann Intern Med. 2022 Dec 13. doi: 10.7326/M22-1787. Epub ahead of print.
Lønsmann I, et al. Biomarkers reflecting pericellular fibrosis improve together with liver histology after bariatric surgery in early non-alcoholic fatty liver disease. Clin Biochem. 2022 Dec 24;113:29-35. doi: 10.1016/j.clinbiochem.2022.12.012. Epub ahead of print.
Mikkelsen C, et al. A Danish national, multicentre evaluation of the new donor vigilance system among different staff groups. Vox Sang. 2022 Dec 15. doi: 10.1111/vox.13392. Epub ahead of print.
Simaab A, et al. Exome Sequencing Revealed a Novel Splice Site Variant in the CRB2 Gene Underlying Nephrotic Syndrome. Medicina (Kaunas). 2022 Dec 4;58(12):1784. doi: 10.3390/medicina58121784.


Juul Holst Group
Aukan MI, et al. Gastrointestinal hormones and appetite ratings after weight loss induced by diet or bariatric surgery. Obesity (Silver Spring). 2022 Dec 19. doi: 10.1002/oby.23655. Epub ahead of print.
Hindsø M, et al. The importance of endogenously secreted GLP-1 and GIP for postprandial glucose tolerance and β-cell function after Roux-en-Y gastric bypass and sleeve gastrectomy surgery. Diabetes. 2022 Dec 7:db220568. doi: 10.2337/db22-0568. Epub ahead of print.
Weber P, et al. Effects of Carbohydrate Restriction on Body Weight and Glycemic Control in Individuals with Type 2 Diabetes: A Randomized Controlled Trial of Efficacy in Real-Life Settings. Nutrients. 2022 Dec 9;14(24):5244. doi: 10.3390/nu14245244.


Loos Group
Carreras-Torres R, et al. Genome-wide interaction study with smoking for colorectal cancer risk identifies novel genetic loci related to tumor suppression, inflammation and immune response. Cancer Epidemiol Biomarkers Prev. 2022 Dec 28:EPI-22-0763. doi: 10.1158/1055-9965.EPI-22-0763. Epub ahead of print.
Huang J, et al. Genomics and phenomics of body mass index reveals a complex disease network. Nat Commun. 2022 Dec 29;13(1):7973. doi: 10.1038/s41467-022-35553-2.
Wheeler MM, et al. Whole genome sequencing identifies structural variants contributing to hematologic traits in the NHLBI TOPMed program. Nat Commun. 2022 Dec 8;13(1):7592. doi: 10.1038/s41467-022-35354-7.


Metabolic Science in Culture
Hussey KD. Rhythmic history: Towards a new research agenda for the history of health and medicine. Endeavour. 2022 Dec 13;46(4):100846. doi: 10.1016/j.endeavour.2022.100846. Epub ahead of print.

Metabolomics Platform
Lützhøft DO, et al. Marked gut microbiota dysbiosis and increased imidazole propionate are associated with a NASH Göttingen Minipig model. BMC Microbiol. 2022 Dec 1;22(1):287. doi: 10.1186/s12866-022-02704-w.


Sakamoto Group
Neopane K, et al. Blocking AMPK β1 myristoylation enhances AMPK activity and protects mice from high-fat diet-induced obesity and hepatic steatosis. Cell Rep. 2022 Dec 20;41(12):111862. doi: 10.1016/j.celrep.2022.111862.


Schwartz Group & Computational Chemistry Unit
Lückmann M, et al. Optimization of First-in-Class Dual-Acting FFAR1/FFAR4 Allosteric Modulators with Novel Mode of Action. ACS Med Chem Lett. 2022 Nov 2;13(12):1839-1847. doi: 10.1021/acsmedchemlett.2c00160.
Topics