11 October 2022
"If fixing metabolic diseases was easy, someone would have done it by now"
Recruitment
Associate Professor Jordi Merino relocates from Massachusetts General Hospital, Boston, to start a new group at CBMR that will focus on understanding the molecular mechanisms underlying metabolic disease and response to therapeutic intervention. This work will support the development of precision medicine approaches to preventing and treating obesity and type 2 diabetes.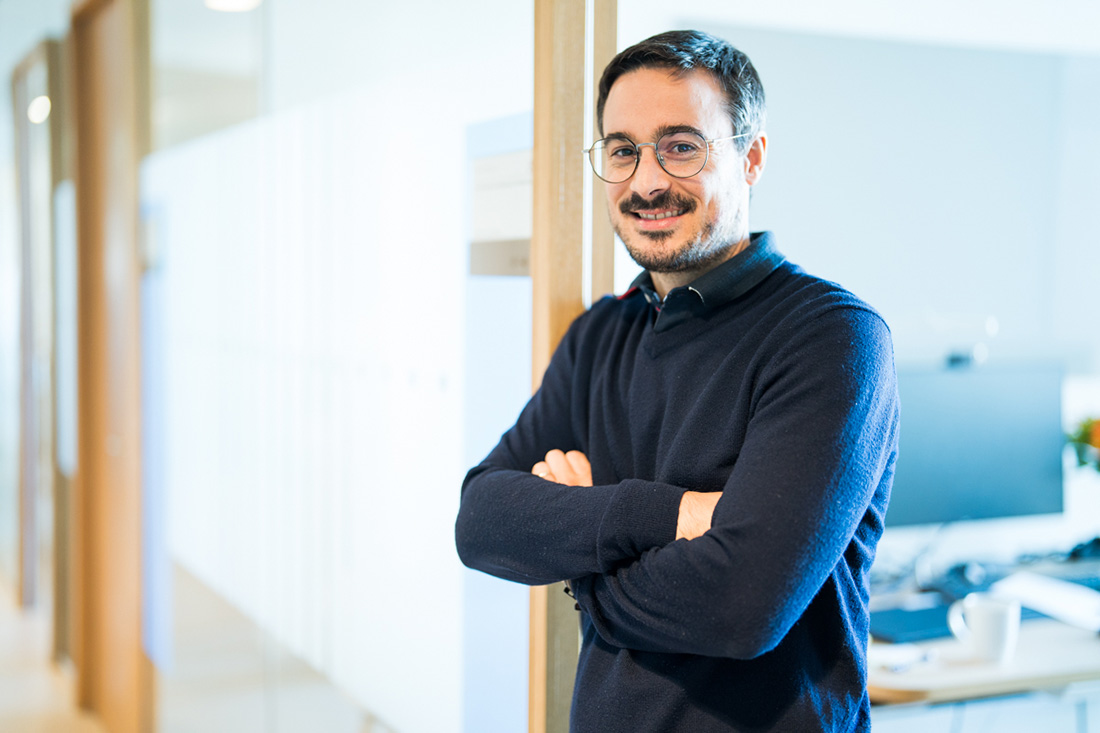 Born and raised in Catalonia, Spain, Jordi Merino obtained a Bachelor in Nutrition and a Master's in Nutrition and Metabolism at the University of Barcelona and a Ph.D. in Nutrition and Cardiovascular Risk at Rovira i Virgili University. After a two-year clinical fellowship at Sant Juan Hospital (Spain), he joined the Diabetes Unit and Center for Genomic Medicine, Massachusetts General Hospital (Boston, USA) as a postdoctoral fellow. For the past four years, he has been a Research Associate at Massachusetts General Hospital and an Instructor in Medicine at Harvard Medical school, studying the interplay between genetics and lifestyle factors on the development of diabetes and metabolic diseases.
Over the years, Jordi has secured funding from various funding agencies (including the European Commission, NIH, and the American Diabetes Association) and has published in high-impact journals (including the BMJ, Diabetes Care, Nature Medicine, Nature Human Behaviour, or Gut).
At CBMR, Jordi will focus on understanding the molecular mechanisms underlying metabolic disease and response to therapeutic intervention. He will establish an integrative research program that spans the spectrum from gene discovery to regulatory network characterization and genotype-based studies to advance the prevention and treatment of metabolic diseases.
But where did his interest in science arise, and what are some of his field's major challenges? We asked him a few questions to find out more.
Hi Jordi, what made you interested in becoming a scientist in the first place?
If you had asked me when I was five or ten if I'd become a scientist, I would have said "no." All I wanted to do was play soccer and become a professional soccer player. But that's where my passion for science started, as I wanted to learn how the body works to improve my performance. At university, I became interested in physiology, from how cells grow and function to all metabolic homeostasis and energy substrate use, especially sports-related. It opened a whole new world to me – I just wanted to understand how the body works in different circumstances, including the transition from health to disease.
Why did you make the move to Massachusetts General Hospital after your Ph.D.?
I felt that I needed to learn more about genetics to continue understanding how our body works and our system works. The opportunity was originally only for two years to learn about the genetics of type 2 diabetes and obesity. Two years turned into eight, and along the way, I became an Instructor at Harvard Medical School, where I mentored students and taught genetic epidemiology. My research focused on the interplay between genetics and environmental factors in developing type two diabetes-related diseases.
How has your clinical experience motivated your research career?
When I was in Spain, as part of my Ph.D., I saw patients with obesity, diabetes, and cardiovascular disease. I always wondered why some people were able to lose weight with intervention while others were not losing anything. By that time, ten years ago, with the explosion of genetic studies, we thought genetics might be the answer to these clinically relevant problems. Today, we know that the complex interplay between many factors, including genetics, gut microbiota function and composition, circulating metabolites, and proteins interacting with lifestyle, environmental, and social factors, shape how people respond to therapeutic strategies. This individual variability calls for precision medicine approaches that integrate an increasing number of factors to better capture who will respond to different interventions.
What does the Danish research environment have to offer for you in this investigation?
Denmark is unique because you have the possibility to combine health register data with deeply phenotyped biobank resources. This provides highly detailed information for a particular individual at any given time, which you can complement with their medical history. This is very powerful because metabolic diseases do not happen from one day to the other, and it is essential to study the trajectories of how people change from healthy to disease conditions. These trajectories are likely to differ for specific groups of individuals and offer the opportunity to understand better which interventions are most efficient in preventing these diseases.
What are the major roadblocks that we face in improving cardiometabolic health?
If this was easy that problem someone would have fixed it by now. One of the main roadblocks is in the translation of clinical discoveries. What might work in a clinical trial with controlled conditions won't necessarily scale out the general population. There's also much confusion out there about science and a lot of societal pressures that promote unhealthy lifestyles, which need to be addressed.
You've just arrived in Copenhagen – what are you most excited to get started on?
I'm super enthusiastic about starting to work on a precision nutrition study, which will try to understand how we can use diet to prevent the development of diseases, together with a healthy lifestyle. We also want to understand how people choose different types of foods. It's often not a matter of conscious choice, and many external factors interact with our biology. One line of my research has been identifying genetic variants associated with food preferences. I've discovered several genetic variants associated with an increased preference for eating things that contain more carbohydrates, protein, and fat. This research was a collaboration with CBMR Associate Professor Tune H Pers and his PhD Student Petar Todorov, which we published in Nature Human Behaviour this year. What we're trying to do now is to understand how these genetic variants work. This is one of my priorities that I'm ready to get started on from day one.
Topics