6 May 2022
Two CBMR scientists receive DKK 10M Ascending Investigator Grants
Ascending Investigators
Associate Professors Christoffer Clemmensen and Tuomas Kilpeläinen both receive the prestigious grants from the Novo Nordisk Foundation to support their research on metabolic health and disease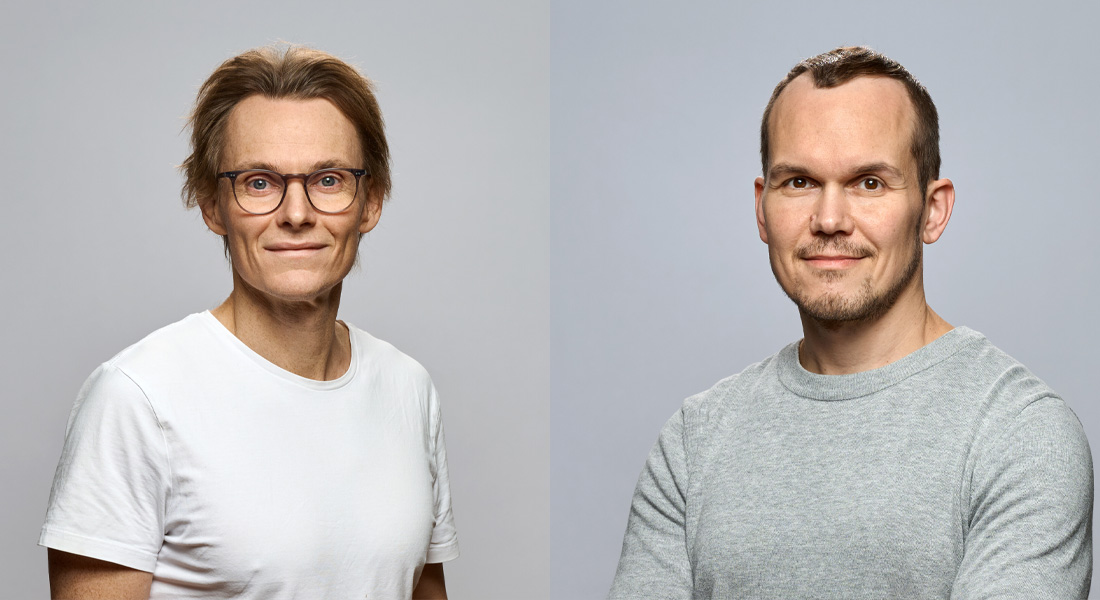 What is the difference between body fat in people with metabolic disease and those without? Can a better understanding of the brain's role in obesity help to develop better drugs to treat the disease? These are the two questions that CBMR researchers will hope to address thanks to DKK 10 million kroner Ascending Investigator Grants they each receive from the Novo Nordisk Foundation.
With his grant, Associate Professor Tuomas Kilpeläinen hopes to answer why elevated levels of body fat – adipose tissue – cause metabolic disease in some people, and not others. The question arises from research that shows that the negative health effects due elevated levels of adipose tissue can vary widely between individuals. While many develop metabolic disease, some do not, and up to 10 percent of individuals with severe obesity show no metabolic abnormalities at all. On the other hand, there are individuals who are unable to form subcutaneous adipose tissue, which keeps them lean, though they still suffer from insulin resistance and other metabolic abnormalities.
What is missing is an understanding of the difference between adipose tissue that does and does not cause metabolic disease. While many genetic variants have been linked to metabolic disease, it's not clear how these variants influence adipose tissue, leading to disease. Tuomas Kilpeläinen will address this challenge by a variety of approaches that aim to connect human genetic variants to adipose tissue biology and understand the genes and pathways that are involved.
"I am very grateful and honored to be a recipient of the Ascending Investigator Grant from the Novo Nordisk Foundation. This award will provide us an opportunity to understand the relationship between adipose tissue and metabolic disease to a much greater depth than before, which is important to find new treatments against metabolic disorders," says Associate Professor Tuomas Kilpeläinen.
Obesity and the brain
Associate Professor Christoffer Clemmensen also takes genetic data as a starting point for his grant, which investigates the role of the brain in obesity. The disease is difficult to treat, and most patients do not benefit from conventional drug and lifestyle therapies. Human genetic studies have identified areas of the brain as playing a strong role in appetite and body weight regulation, and Christoffer Clemmensen hopes to identify new signaling pathways essential for body weight regulation.
Specifically, he will study the importance of the glutamatergic NDMA receptor and its related signaling complex and evaluate its druggability for treatment of obesity and metabolic disease. Christoffer Clemmensen anticipates that the research will eventually provide important insights for next-generation anti-obesity therapies.
"I am extremely happy and grateful for obtaining this Ascending Investigator Grant, which enables the continuation of our lofty research objectives of unravelling new biological insights into body weight regulation and transform this knowledge into developing new therapies to improve the health and lives of people suffering from metabolic disorders," says Associate Professor Christoffer Clemmensen.
Read more about the Ascending Investigator Grant from the Novo Nordisk Foundation here.