21 February 2023
CBMR publications and media appearances in January 2023
Media & Publications
Every month we release a full list of publications from the Center, as well as media appearances by the Center scientists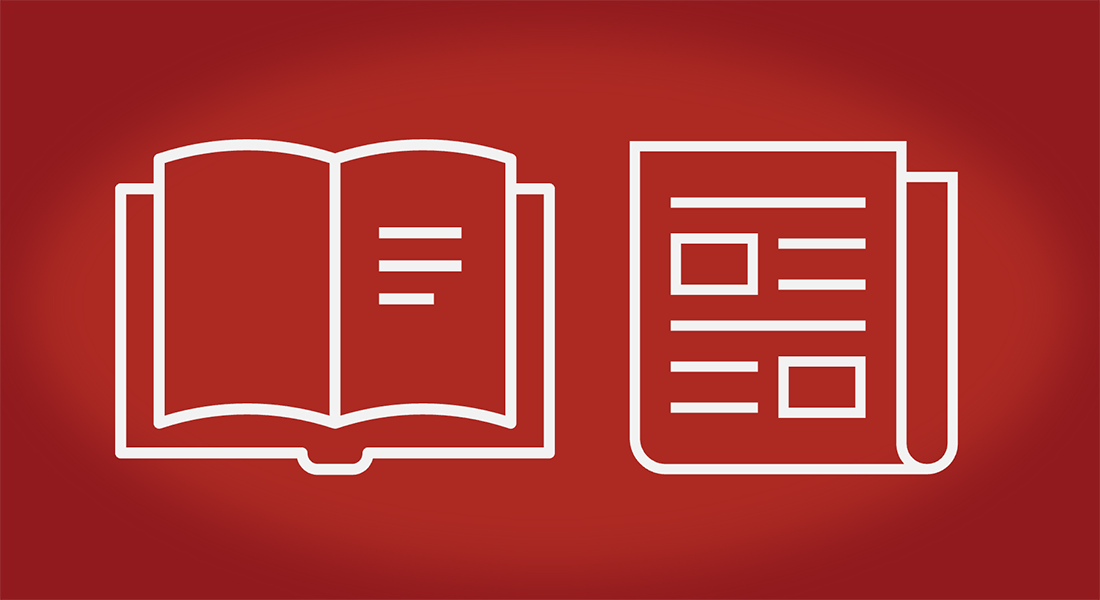 Publications
---
Barrès Group
Christensen DL, et al. Environmental exposures are important for type 2 diabetes pathophysiology in sub-Saharan African populations. Diabetologia. 2023 Jan 19. doi: 10.1007/s00125-022-05867-3. Epub ahead of print.
Bäckhed Group
Kennedy KM, et al. Questioning the fetal microbiome illustrates pitfalls of low-biomass microbial studies. Nature. 2023 Jan;613(7945):639-649. doi: 10.1038/s41586-022-05546-8. Epub 2023 Jan 25.

Molnar D, et al. Pre-diabetes is associated with attenuation rather than volume of epicardial adipose tissue on computed tomography. Sci Rep. 2023 Jan 28;13(1):1623. doi: 10.1038/s41598-023-28679-w.
Emanuelli, Gerhart-Hines, Moritz Groups & Metabolomics Platform
Rupar K, et al. Full activation of thermogenesis in brown adipocytes requires Basigin action. FEBS J. 2023 Jan 3. doi: 10.1111/febs.16716. Epub ahead of print.
Grarup Group
Broadaway KA, et al. Loci for insulin processing and secretion provide insight into type 2 diabetes risk. Am J Hum Genet. 2023 Feb 2;110(2):284-299. doi: 10.1016/j.ajhg.2023.01.002. Epub 2023 Jan 23.
Grarup & Hansen Groups
Thuesen ACB, et al. A novel splice-affecting HNF1A variant with large population impact on diabetes in Greenland. Lancet Reg Health Eur. 2022 Nov 11;24:100529. doi: 10.1016/j.lanepe.2022.100529.
Guasch Group
Razquin C, et al. Circulating Amino Acids and Risk of Peripheral Artery Disease in the PREDIMED Trial. Int J Mol Sci. 2022 Dec 23;24(1):270. doi: 10.3390/ijms24010270.
Hansen Group
Allesøe RL, et al. Discovery of drug-omics associations in type 2 diabetes with generative deep- learning models. Nat Biotechnol. 2023 Jan 2. doi: 10.1038/s41587-022-01520-x. Epub ahead of print.
Laursen ASD, et al. Birth weight, childhood body mass index, and risk of diverticular disease in adulthood. Int J Obes (Lond). 2023 Jan 25. doi: 10.1038/s41366-023-01259-8. Epub ahead of print.
Stinson SE, et al. High Plasma Levels of Soluble Lectin-like Oxidized Low-Density Lipoprotein Receptor-1 Are Associated With Inflammation and Cardiometabolic Risk Profiles in Pediatric Overweight and Obesity. J Am Heart Assoc. 2023 Feb 7;12(3):e8145. doi: 10.1161/JAHA.122.027042. Epub 2023 Jan 25.
Thirion F, et al. The gut microbiota in multiple sclerosis varies with disease activity. Genome Med. 2023 Jan 5;15(1):1. doi: 10.1186/s13073-022-01148-1.
Vinther JL, et al. Gestational age at birth and body size from infancy through adolescence: An individual participant data meta-analysis on 253,810 singletons in 16 birth cohort studies. PLoS Med. 2023 Jan 26;20(1):e1004036. doi: 10.1371/journal.pmed.1004036.
Juul Holst Group
Brodersen K, et al. Comparable Effects of Sleeve Gastrectomy and Roux-en-Y Gastric Bypass on Basal Fuel Metabolism and Insulin Sensitivity in Individuals with Obesity and Type 2 Diabetes. J Diabetes Res. 2022 Dec 21;2022:5476454. doi: 10.1155/2022/5476454.
Gabe MBN, et al. Biased GLP-2 agonist with strong G protein-coupling but impaired arrestin recruitment and receptor desensitization enhances intestinal growth in mice. Br J Pharmacol. 2023 Jan 22. doi: 10.1111/bph.16040. Epub ahead of print.
Hagelqvist PG, et al. Exercise-related hypoglycaemia induces QTc-interval prolongation in individuals with type 1 diabetes. Diabetes Obes Metab. 2023 Jan 2. doi: 10.1111/dom.14964. Epub ahead of print.
Holst JJ. Glucagon 100 years. Important, but still enigmatic. Peptides. 2023 Mar;161:170942. doi: 10.1016/j.peptides.2023.170942. Epub 2023 Jan 7.
Holst JJ. Incretin-based therapy of metabolic disease. Dan Med J. 2022 Dec 21;70(1):A10220597.
Jørgensen NT, et al. Glucose metabolism, gut-brain hormones, and acromegaly treatment: an explorative single centre descriptive analysis. Pituitary. 2023 Feb;26(1):152-163. doi: 10.1007/s11102-022-01297-x. Epub 2023 Jan 6.
Kjeldsen SAS, et al. Development of a glucagon sensitivity test in humans: Pilot data and the GLUSENTIC study protocol. Peptides. 2023 Mar;161:170938. doi: 10.1016/j.peptides.2022.170938. Epub 2022 Dec 31.
Krogh LSL, et al. The naturally occurring GIP(1-30)NH2 is a GIP receptor agonist in humans. Eur J Endocrinol. 2023 Jan 10;188(1):lvac015. doi: 10.1093/ejendo/lvac015.
van Deuren T, et al. Butyrate and hexanoate-enriched triglycerides increase postprandrial systemic butyrate and hexanoate in men with overweight/obesity: A double-blind placebo-controlled randomized crossover trial. Front Nutr. 2023 Jan 4;9:1066950. doi: 10.3389/fnut.2022.1066950. 
Juul Holst, Treebak & Zierath Groups
Ashcroft SP, et al. Protocol to assess arteriovenous differences across the liver and hindlimb muscles in mice following treadmill exercise. STAR Protoc. 2023 Jan 3;4(1):101985. doi: 10.1016/j.xpro.2022.101985. Epub ahead of print.
Kilpeläinen Group
Tziomalos K, et al. Editorial: With obesity becoming the new normal, what should we do? -Volume II. Front Endocrinol (Lausanne). 2022 Dec 28;13:1119910. doi: 10.3389/fendo.2022.1119910.
Moritz Group
Gheibi S, et al. Reduced expression level of protein phosphatase, PPM1E, serves to maintain insulin secretion in type 2 diabetes. Diabetes. 2023 Jan 20:db220472. doi: 10.2337/db22-0472. Epub ahead of print.
Sakamoto Group
Battey E, et al. Myonuclear alterations associated with exercise are independent of age in humans. J Physiol. 2023 Jan 4. doi: 10.1113/JP284128. Epub ahead of print.
Hoefner C, et al. FK506-Binding Protein 2 Participates in Proinsulin Folding. Biomolecules. 2023 Jan 11;13(1):152. doi: 10.3390/biom13010152.
Treebak Group
Chubanava S & Treebak JT. Regular exercise effectively protects against the aging-associated decline in skeletal muscle NAD content. Exp Gerontol. 2023 Jan 25;173:112109. doi: 10.1016/j.exger.2023.112109. Epub ahead of print.
Topics