17 March 2023
CBMR publications and media appearances in February 2023
Media & Publications
Every month we release a full list of publications from the Center, as well as media appearances by the Center scientists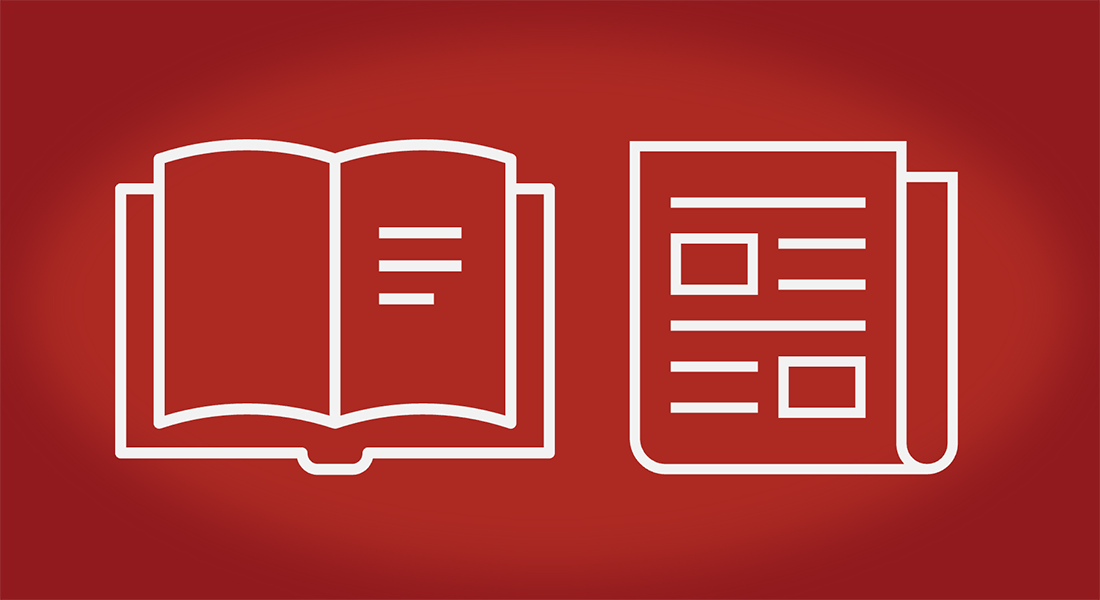 Media Appearances
---
Professor Juleen R. Zierath
Dagens.dk, 20/2/2023
'Nyt studie: Dette tidspunkt er det mest optimale at træne på'
Se og Hør, 20/2/2023
'Ny forskning: Denne tid på døgnet er bedst at træne på'
Kemifokus, 24/2/2023
'Nyt studie afslører hvornår du skal træne for at forbrænde mest fedt'
Professor Thue W. Schwartz
Videnskab.dk, 20/2/2023
'Pres og regelbrud blandt ph.d.-studerende: Forskere vil have kulturændring'
Professor Thorkild I.A. Sørensen
Berlingske, 5/2/2023
'Jeg troede, at det ville være min redning: Den nye antabus mod mad. Men jeg er ikke tyk nok'
Schwartz Group
Medwatch.dk, 3/2/2023
'Navneskift skal skabe investorinteresse for kræftselskab'
Publications
---
Barrès, Grarup & Hansen Groups
Andersen MK, et al. Physical Activity and Insulin Sensitivity Independently Attenuate the Effect of FTO rs9939609 on Obesity. Diabetes Care. 2023 Feb 20:dc222078. doi: 10.2337/dc22-2078. Epub ahead of print.
Gerhart-Hines Group
Johnson JM, et al. Mitochondrial phosphatidylethanolamine modulates UCP1 to promote brown adipose thermogenesis. Sci Adv. 2023 Feb 24;9(8):eade7864. doi: 10.1126/sciadv.ade7864. Epub 2023 Feb 24.
Gerhart-Hines, Treebak & Zierath Groups
Pendergrast LA, et al. Time of day determines postexercise metabolism in mouse adipose tissue. Proc Natl Acad Sci U S A. 2023 Feb 21;120(8):e2218510120. doi: 10.1073/pnas.2218510120. Epub 2023 Feb 13.
Guasch Group
Guasch-Ferré M, et al. Effects of Nut Consumption on Blood Lipids and Lipoproteins: A Comprehensive Literature Update. Nutrients. 2023 Jan 23;15(3):596. doi: 10.3390/nu15030596.
Hansen Group
Aegisdottir HM, et al. Genetic variants associated with syncope implicate neural and autonomic processes. Eur Heart J. 2023 Feb 7:ehad016. doi: 10.1093/eurheartj/ehad016. Epub ahead of print.
Bakar A, et al. A Novel Homozygous Nonsense Variant in the DYM Underlies Dyggve-Melchior-Clausen Syndrome in Large Consanguineous Family. Genes (Basel). 2023 Feb 17;14(2):510. doi: 10.3390/genes14020510.
Schramm S, et al. Changes in adult obesity prevalence in Denmark, 1987-2021: age-period-cohort analysis of nationally representative data. Eur J Public Health. 2023 Feb 25:ckad024. doi: 10.1093/eurpub/ckad024. Epub ahead of print.
Vinther JL, et al. Gestational age and trajectories of body mass index and height from birth through adolescence in the Danish National Birth Cohort. Sci Rep. 2023 Feb 26;13(1):3298. doi: 10.1038/s41598-023-30123-y.
Hansen Group & Metabolomics Platform
Thiele M, et al. Sphingolipids are depleted in alcohol-related liver fibrosis. Gastroenterology. 2023 Feb 25:S0016-5085(23)00162-2. doi: 10.1053/j.gastro.2023.02.023. Epub ahead of print.
Juul Holst Group
Dalsgaard NB, et al. Acarbose diminishes postprandial suppression of bone resorption in patients with type 2 diabetes. Bone. 2023 May;170:116687. doi: 10.1016/j.bone.2023.116687. Epub 2023 Feb 6.
Gadgaard S, et al. Long-acting agonists of human and rodent GLP-2 receptors for studies of the physiology and pharmacological potential of the GLP-2 system. Biomed Pharmacother. 2023 Apr;160:114383. doi: 10.1016/j.biopha.2023.114383. Epub 2023 Feb 11.
Gether L, et al. Effects of topical corticosteroid vs. tacrolimus on insulin sensitivity and bone homeostasis in adults with atopic dermatitis - a randomized controlled study. Allergy. 2023 Feb 23. doi: 10.1111/all.15690. Epub ahead of print.
Guimarães M, et al. Are SADI-S and BPD/DS bariatric procedures identical twins or distant relatives? - A case report. Obes Res Clin Pract. 2023 Feb 13:S1871-403X(23)00013-3. doi: 10.1016/j.orcp.2023.02.004. Epub ahead of print.
Hellmann PH, et al. No effect of the turmeric root phenol curcumin on prednisolone-induced gluco-metabolic perturbations in men with overweight or obesity. Endocr Connect. 2023 Feb 1:EC-22-0334. doi: 10.1530/EC-22-0334. Epub ahead of print.
Nerild HH, et al. Liraglutide changes postprandial responses of gut hormones involved in the regulation of gallbladder motility. Diabetes Obes Metab. 2023 Feb 13. doi: 10.1111/dom.15017. Epub ahead of print.
Pedersen K, et al. Standard procedures for blood withdrawal in conscious male rats induce stress and profoundly affect glucose tolerance and secretion of glucoregulatory hormones. Mol Metab. 2023 Mar;69:101689. doi: 10.1016/j.molmet.2023.101689. Epub 2023 Feb 4.
Sandsdal RM, et al. Combination of exercise and GLP-1 receptor agonist treatment reduces severity of metabolic syndrome, abdominal obesity, and inflammation: a randomized controlled trial. Cardiovasc Diabetol. 2023 Feb 25;22(1):41. doi: 10.1186/s12933-023-01765-z.
Loos Group
Deutsch AJ, et al. Polygenic Scores Help Reduce Racial Disparities in Predictive Accuracy of Automated Type 1 Diabetes Classification Algorithms. Diabetes Care. 2023 Feb 6:dc221833. doi: 10.2337/dc22-1833. Epub ahead of print.
Figaroa MNS, et al. Early-life residential green spaces and traffic exposure in association with young adult body composition: a longitudinal birth cohort study of twins. Environ Health. 2023 Feb 17;22(1):18. doi: 10.1186/s12940-023-00964-1.
Small AM, et al. Multiancestry Genome-Wide Association Study of Aortic Stenosis Identifies Multiple Novel Loci in the Million Veteran Program. Circulation. 2023 Feb 20. doi: 10.1161/CIRCULATIONAHA.122.061451. Epub ahead of print.
Zhou W, et al. Global Biobank Meta-analysis Initiative: Powering genetic discovery across human disease. Cell Genom. 2022 Oct 12;2(10):100192. doi: 10.1016/j.xgen.2022.100192.
Merino Group
Cromer SJ, et al. Association and Interaction of Genetics and Area-Level Socioeconomic Factors on the Prevalence of Type 2 Diabetes and Obesity. Diabetes Care. 2023 Feb 14:dc221954. doi: 10.2337/dc22-1954. Epub ahead of print.
Yuan S, et al. Causal factors underlying diabetes risk informed by Mendelian randomisation analysis: evidence, opportunities and challenges. Diabetologia. 2023 Feb 14. doi: 10.1007/s00125-023-05879-7. Epub ahead of print.
Schwartz Group
Abdelmoez AM, et al. Cell selectivity in succinate receptor SUCNR1/GPR91 signaling in skeletal muscle. Am J Physiol Endocrinol Metab. 2023 Feb 22. doi: 10.1152/ajpendo.00009.2023. Epub ahead of print.
Topics