24 April 2023
CBMR publications and media appearances in March 2023
Media & Publications
Every month we release a full list of publications from the Center, as well as media appearances by the Center scientists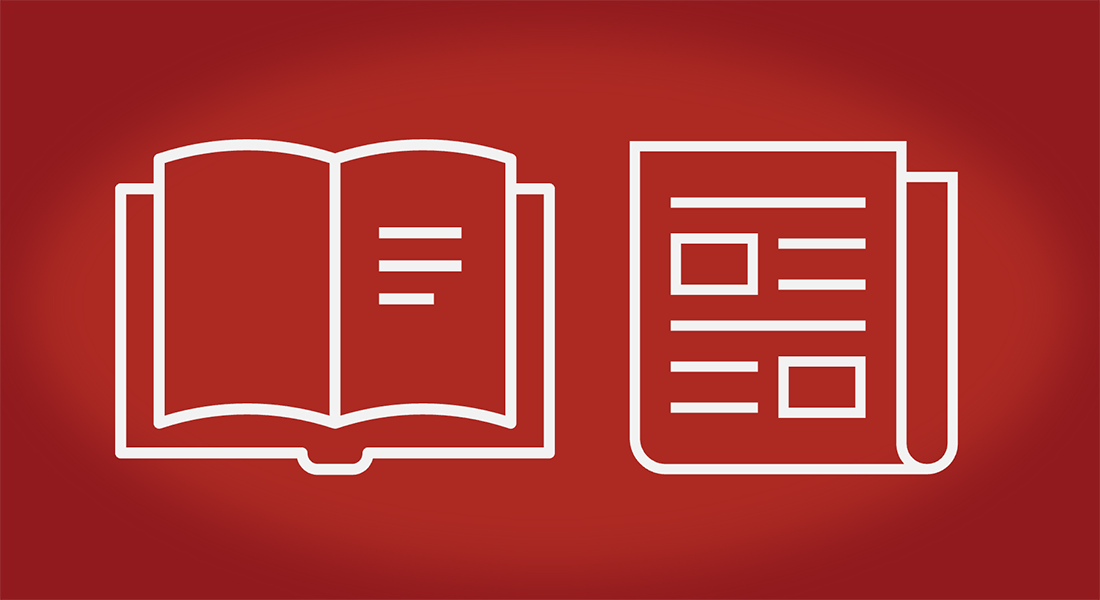 Publications
---
Arumugam & Hansen Groups
Israelsen M, et al. Rifaximin-α for liver fibrosis in patients with alcohol-related liver disease (GALA-RIF): a randomised, double-blind, placebo-controlled, phase 2 trial. Lancet Gastroenterol Hepatol. 2023 Mar 6:S2468-1253(23)00010-9. doi: 10.1016/S2468-1253(23)00010-9. Epub ahead of print.
Barrès, Gerhart-Hines, Treebak, Zierath Groups, Rodent Metabolic Phenotyping Platform & Single Cell Omics Platform
Basse AL, et al. NAMPT-dependent NAD+ biosynthesis controls circadian metabolism in a tissue-specific manner. Proc Natl Acad Sci U S A. 2023 Apr 4;120(14):e2220102120. doi: 10.1073/pnas.2220102120. Epub 2023 Mar 30.
Clemmensen Group
Holm SK, et al. Ketone monoester increases circulating levels of LEAP2 and decreases appetite in healthy men. Diabetes Obes Metab. 2023 Mar 3. doi: 10.1111/dom.15044. Epub ahead of print.
Deshmukh Group
Cervone DT, et al. Mass spectrometry- based proteomics approaches to interrogate skeletal muscle adaptations to exercise. Scand J Med Sci Sports. 2023 Mar 27. doi: 10.1111/sms.14334. Epub ahead of print.
Grarup & Hansen Groups
Overvad M, et al. The effect of diabetes and the diabetogenic TBC1D4 p.Arg684ter variant on kidney function in Inuit in Greenland. Int J Circumpolar Health. 2023 Dec;82(1):2191406. doi: 10.1080/22423982.2023.2191406.
Senftleber NK, et al. Genetic Loss of Sucrase-Isomaltase Function: Mechanisms, Implications, and Future Perspectives. Appl Clin Genet. 2023 Mar 23;16:31-39. doi: 10.2147/TACG.S401712.
Young WJ, et al. Genetic architecture of spatial electrical biomarkers for cardiac arrhythmia and relationship with cardiovascular disease. Nat Commun. 2023 Mar 14;14(1):1411. doi: 10.1038/s41467-023-36997-w.
Hansen Group
Olsen MH, et al. Quality of life, patient satisfaction, and cardiovascular outcomes of the randomised 2 x 3 factorial Copenhagen insulin and Metformin therapy (CIMT) trial - A detailed statistical analysis plan. Contemp Clin Trials Commun. 2023 Feb 24;33:101095. doi: 10.1016/j.conctc.2023.101095 
Juul Holst Group
Brethvad AO, et al. Increased meal- induced neurotensin response predicts successful maintenance of weight loss - Data from a randomized controlled trial. Metabolism. 2023 Mar 16;143:155534. doi: 10.1016/j.metabol.2023.155534. Epub ahead of print.
Drucker DJ & Holst JJ. The expanding incretin universe: from basic biology to clinical translation. Diabetologia. 2023 Mar 28. doi: 10.1007/s00125-023-05906-7. Epub ahead of print.
Ferreira FP, et al. Individuals with type 2 diabetes have higher density of small intestinal neurotensin-expressing cells. Mol Cell Biochem. 2023 Mar 15. doi: 10.1007/s11010-023-04698-z. Epub ahead of print.
Jensen SBK, et al. Weight loss maintenance with exercise and liraglutide improves glucose tolerance, glucagon response, and beta cell function. Obesity (Silver Spring). 2023 Apr;31(4):977-989. doi: 10.1002/oby.23715.
Moritz Group
Pedersen SS, et al. Targeted Delivery of Butyrate Improves Glucose Homeostasis, Reduces Hepatic Lipid Accumulation and Inflammation in db/db Mice. Int J Mol Sci. 2023 Feb 25;24(5):4533. doi: 10.3390/ijms24054533.
Schéele Group
Oubounyt M, et al. De- novo reconstruction and identification of transcriptional gene regulatory network modules differentiating single-cell clusters. NAR Genom Bioinform. 2023 Mar 3;5(1):lqad018. doi: 10.1093/nargab/lqad018. 
Schwartz Group
Forteza MJ, et al. Pyruvate dehydrogenase kinase regulates vascular inflammation in atherosclerosis and increases cardiovascular risk. Cardiovasc Res. 2023 Mar 2:cvad038. doi: 10.1093/cvr/cvad038. Epub ahead of print.
Lappa D, et al. Self- organized metabotyping of obese individuals identifies clusters responding differently to bariatric surgery. PLoS One. 2023 Mar 2;18(3):e0279335. doi: 10.1371/journal.pone.0279335.
Topics