13 October 2023
CBMR publications and media appearances in September 2023
Media & Publications
Every month we release a full list of publications from the Center, as well as media appearances by the Center scientists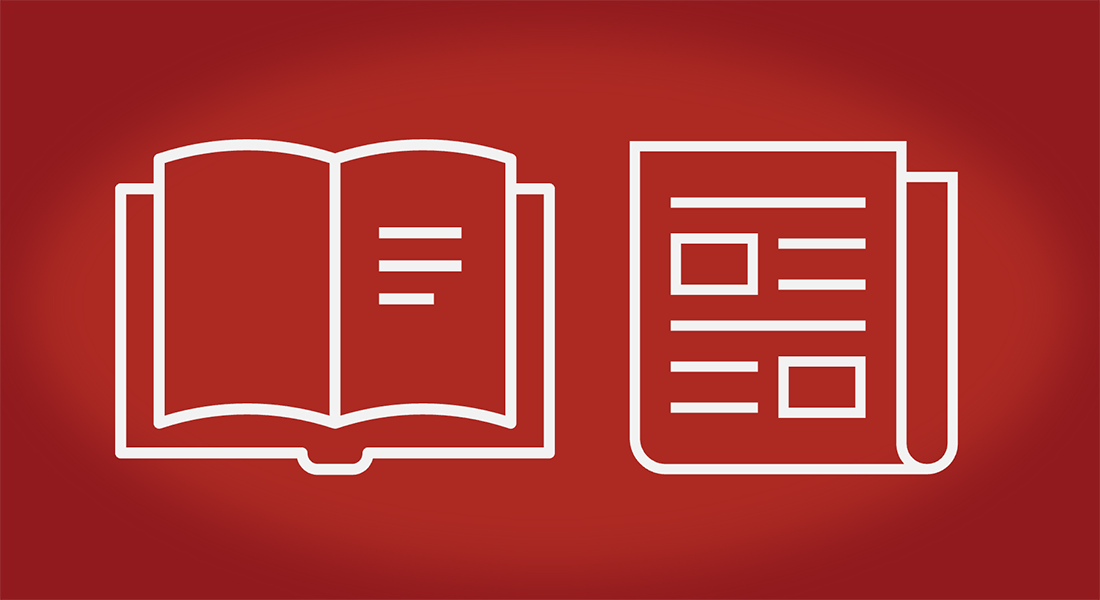 Media Appearances
---
CBMR, Professor Thue Schwartz & Associate Professor Zach Gerhart-Hines
Pharma, 28/09/2023, Section 1, page 18 (only for paid subscribers)
'Novo Nordisk har opkøbt dansk spin-out'
Professor Jens Juul Holst
Videnskab.dk, 30/09/2023
'Dansker nomineret til Nobelprisen i medicin: Jeg lever lykkeligt uden'
Publications
---
Arumugam Group
Saenz C, et al. Clostridium scindens secretome suppresses virulence gene expression of Clostridioides difficile in a bile acid-independent manner. Microbiol Spectr. 2023 Sep 26:e0393322. doi: 10.1128/spectrum.03933-22. Epub ahead of print.
Barrès Group
Jacques M, et al. Methylome and proteome integration in human skeletal muscle uncover group and individual responses to high-intensity interval training. FASEB J. 2023 Oct;37(10):e23184. doi: 10.1096/fj.202300840RR.
Landen S, et al. Sex differences in muscle protein expression and DNA methylation in response to exercise training. Biol Sex Differ. 2023 Sep 5;14(1):56. doi: 10.1186/s13293-023-00539-2.
Barrès, Treebak & Zierath Groups
Small L, et al. Seasonal light hours modulate peripheral clocks and energy metabolism in mice. Cell Metab. 2023 Oct 3;35(10):1722-1735.e5. doi: 10.1016/j.cmet.2023.08.005. Epub 2023 Sep 8.

Grarup Group
Ramne S, et al. Meal sugar-protein balance determines postprandial FGF21 response in humans. Am J Physiol Endocrinol Metab. 2023 Sep 20. doi: 10.1152/ajpendo.00241.2023. Epub ahead of print.
Grarup & Hansen Groups
Akbar W, et al. Identification of novel homozygous variants in FOXE3 and AP4M1 underlying congenital syndromic anophthalmia and microphthalmia. J Gene Med. 2023 Sep 27:e3601. doi: 10.1002/jgm.3601. Epub ahead of print.
Guasch Group
Kianersi S, et al. Chronotype, Unhealthy Lifestyle, and Diabetes Risk in Middle-Aged U.S. Women : A Prospective Cohort Study. Ann Intern Med. 2023 Sep 12. doi: 10.7326/M23-0728. Epub ahead of print.
Rios S, et al. Plasma metabolite profiles associated with the World Cancer Research Fund/American Institute for Cancer Research lifestyle score and future risk of cardiovascular disease and type 2 diabetes. Cardiovasc Diabetol. 2023 Sep 16;22(1):252. doi: 10.1186/s12933-023-01912-6.
Wang F, et al. Plasma metabolomic profiles associated with mortality and longevity in a prospective analysis of 13,512 individuals. Nat Commun. 2023 Sep 16;14(1):5744. doi: 10.1038/s41467-023-41515-z.
Hansen Group
Andrikopoulos P, et al. Evidence of a causal and modifiable relationship between kidney function and circulating trimethylamine N-oxide. Nat Commun. 2023 Sep 20;14(1):5843. doi: 10.1038/s41467-023-39824-4.
Bilal M, et al. Variants in EFCAB7 underlie nonsyndromic postaxial polydactyly. Eur J Hum Genet. 2023 Sep 8. doi: 10.1038/s41431-023-01450-5. Epub ahead of print.
Gul R, et al. Identification of genetic variants associated with a wide spectrum of phenotypes clinically diagnosed as Sanfilippo and Morquio syndromes using whole genome sequencing. Front Genet. 2023 Sep 11;14:1254909. doi: 10.3389/fgene.2023.1254909.
Kadalayil L, et al. Analysis of DNA methylation at birth and in childhood reveals changes associated with season of birth and latitude. Clin Epigenetics. 2023 Sep 11;15(1):148. doi: 10.1186/s13148-023-01542-5.

Pedersen MM, et al. Emergence of the obesity epidemic preceding the presumed obesogenic transformation of the society. Sci Adv. 2023 Sep 15;9(37):eadg6237. doi: 10.1126/sciadv.adg6237. Epub 2023 Sep 13.

Zhu J, et al. Pediatric Features of Genetic Predisposition to Polycystic Ovary Syndrome. J Clin Endocrinol Metab. 2023 Sep 10:dgad533. doi: 10.1210/clinem/dgad533. Epub ahead of print.
Juul Holst Group
Baekdal M, et al. Empagliflozin Normalizes Fasting Hyperglycemia and Improves Postprandial Glucose Tolerance in Totally Pancreatectomized Patients: A Randomized, Double-Blind, Placebo-Controlled Crossover Study. Diabetes Care. 2023 Sep 13:dc230645. doi: 10.2337/dc23-0645. Epub ahead of print.

Madsen S, et al. Unravelling Effects of Rosemary (Rosmarinus officinalis L.) Extract on Hepatic Fat Accumulation and Plasma Lipid Profile in Rats Fed a High-Fat Western-Style Diet. Metabolites. 2023 Aug 27;13(9):974. doi: 10.3390/metabo13090974.

Ternhamar T, et al. The effects of postprandial exercise and meal glycemic index on plasma glucose and glucoregulatory hormone responses after Roux-en-Y gastric bypass. Am J Physiol Endocrinol Metab. 2023 Sep 27. doi: 10.1152/ajpendo.00176.2023. Epub ahead of print.
Loos Group
India-Aldana S, et al. PFAS Exposures and the Human Metabolome: A Systematic Review of Epidemiological Studies. Curr Pollut Rep. 2023 Sep;9(3):510-568. doi: 10.1007/s40726-023-00269-4. Epub 2023 Jun 29.

Renier TJ, et al. Elucidating pathways to pediatric obesity: a study evaluating obesity polygenic risk scores related to appetitive traits in children. Int J Obes (Lond). 2023 Sep 22. doi: 10.1038/s41366-023-01385-3. Epub ahead of print.
Loos & Pers Groups
Lagou V, et al. GWAS of random glucose in 476,326 individuals provide insights into diabetes pathophysiology, complications and treatment stratification. Nat Genet. 2023 Sep;55(9):1448-1461. doi: 10.1038/s41588-023-01462-3. Epub 2023 Sep 7.
Medical Museion
Scott-Fordsmand H & Tybjerg K. Approaching diagnostic messiness through spiderweb strategies: Connecting epistemic practices in the clinic and the laboratory. Stud Hist Philos Sci. 2023 Sep 16;102:12-21. doi: 10.1016/j.shpsa.2023.08.006. Epub ahead of print.
Moritz Group
Roberts FL, et al. Monoamines' role in islet cell function and type 2 diabetes risk. Trends Mol Med. 2023 Sep 16:S1471-4914(23)00194-6. doi: 10.1016/j.molmed.2023.08.009. Epub ahead of print.

Rußmayer H, et al. Customizing amino acid metabolism of Pichia pastoris for recombinant protein production. Biotechnol J. 2023 Sep 5:e2300033. doi: 10.1002/biot.202300033. Epub ahead of print.
Pers Group
Lemcke R, et al. Molecular consequences of peripheral Influenza A infection on cell populations in the murine hypothalamus. Elife. 2023 Sep 12;12:RP87515. doi: 10.7554/eLife.87515.
Treebak Group
Peluso AA, et al. Functional assay for assessment of agonistic or antagonistic activity of angiotensin AT2 receptor ligands reveals that EMA401 and PD123319 have agonistic properties. Biochem Pharmacol. 2023 Oct;216:115793. doi: 10.1016/j.bcp.2023.115793. Epub 2023 Sep 7.
Topics