28 September 2023
Professor Juleen Zierath is awarded the Erhoff Prize 2023
Award
The board of the Erhoff Family Foundation cite Juleen Zierath's extraordinary publishing record, strong leadership, and commitment to fundamental biomedical research in their justification for awarding her the award and DKK 250,000 prize.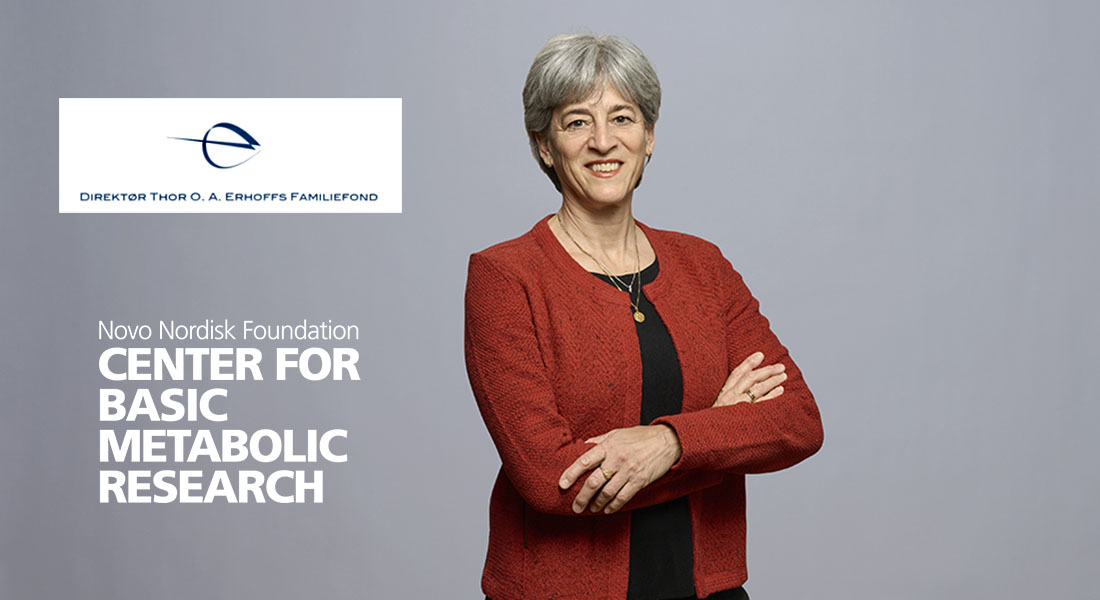 The Erhoff Family Foundation have awarded CBMR Executive Director Professor Juleen R. Zierath the Erhoff Prize 2023. The annual award is given to a person or institution who has carried out an extraordinary and internationally recognized effort in the field of research or treatment of diseases, including disease prevention.
In support of their decision, the Board of the Erhoff Family Foundation state: "Professor Juleen Zierath is acknowledged in international scientific circles as one of the most impactful researchers within basic research in widespread cardiometabolic disorders, which are hallmarked by the reduced efficacy of the hormone insulin. It is about type 2 diabetes, obesity, and atherosclerosis. Professor Zierath has, in her research, brought new knowledge to the field that will drive initiatives towards the prevention of these disorders."
The Erhoff Family Foundation was established to honor persons or institutions who have provided particularly commendable work or an unusually significant effort in researching or treating diseases. The Erhoff Prize was first awarded in 2006 and is accompanied by a DKK 250,000 personal prize.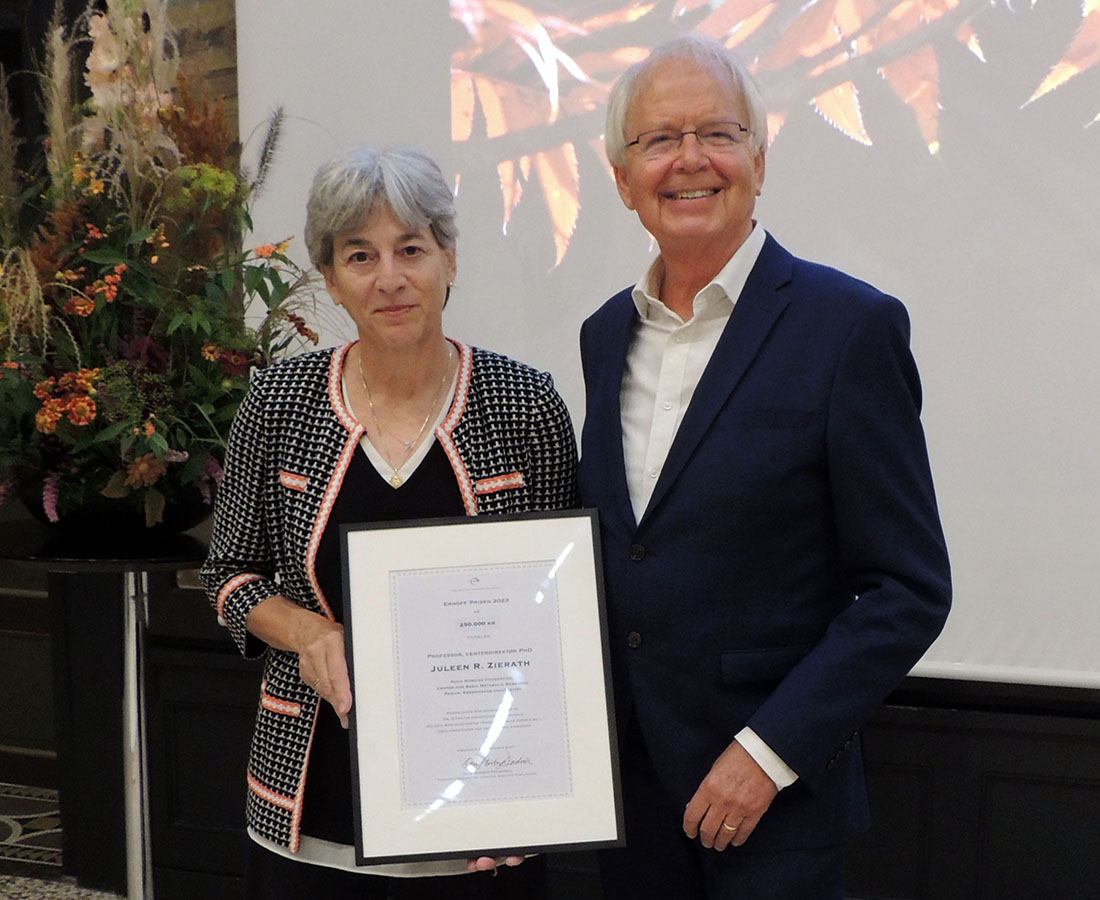 Professor Zierath's response to the announcement: "I am delighted to be awarded the Erhoff Prize and am truly humbled and deeply appreciative of this recognition. It is an honor to be acknowledged in such a meaningful way, and I am grateful for the opportunity to contribute to new understanding within the field of cardiometabolic disorders."
Topics