2 February 2021
Professor Birthe Høgh retires to become Professor Emeritus at the University of Copenhagen
Leadership News
The latest chapter in a long international career comes to a close when Birthe Høgh steps down as Vice Executive Director of the Novo Nordisk Foundation Center for Basic Metabolic Research (CBMR) on January 31, 2021. A medical doctor who specialised in paediatrics and tropical diseases, she leaves an impressive legacy of change in a range of organisations, both at home and abroad.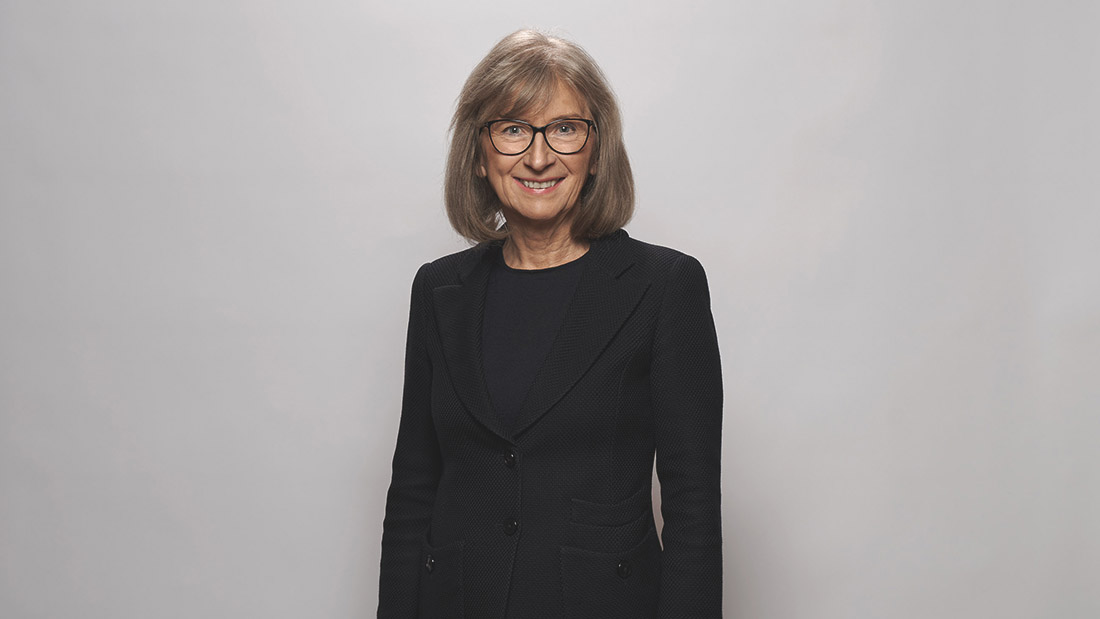 Birthe Høgh's career was already in overtime when, in 2017, she started in the role of Vice Executive Director of the Novo Nordisk Foundation Center for Basic Metabolic Research (CBMR) at the University of Copenhagen. Each day she climbed the stairs to her office on the seventh floor of the Maersk Tower, where she and the leadership worked to secure the future of the fledgling Center and all it promises.
Now she steps down with her sights set on an active retirement as Professor Emeritus where she has more time for her scientific interest in paediatric infectious diseases. The Center can continue to draw on her academic knowledge and capacity based on her exceptional involvement within academic leadership positions.
"It has been an honour and a privilege to serve as Vice Dean for Research, Vice Executive Director and now retire and be awarded the title of Professor Emeritus. I am grateful to Ulla Wewer and Juleen Zierath for their outstanding leadership and trust during all the years we have been working together. It has been great fun!" says Birthe Høgh with a smile.
From the University of Aarhus to the Kalahari Desert in Botswana
As a medical student in 1976, Birthe Høgh travelled to Botswana to help vaccinate isolated populations of bushmen in the Kalahari Desert against smallpox – the disease was finally eradicated in 1980. Later in her career she would funded by the World Health Organisation spend time in Liberia and Mozambique, setting up methods for field trials of interventions against tropical diseases in close collaboration with national and international researchers.
Her international outlook drew her to study in the UK and Sweden throughout the 1980s, before returning to Copenhagen in 1989 to continue her research at Statens Serum Institute, the Danish national agency for preparedness against infectious diseases. Throughout the 1990s she kept one foot abroad, joining the WHO's Steering Committee for Tropical Disease Research in Geneva, and the EU's Research Program for Control of Infectious Diseases in Brussels.
Drawn to leadership
Birthe Høgh's domestic career took speed in 1997, when she became Chief Physician at the Department of Pediatrics at Hvidovre Hospital, which led to the role of Clinical Professor at the Faculty of Health and Medical Sciences, University of Copenhagen, in 2003.
Her abilities were soon recognised by her peers, who elevated her to Chairman of the Danish Pediatric Society's Infectious Diseases Committee, and a member of the National Board of Health's Vaccination Committee. In 2009, she became Vice Dean for Research at the Faculty of Health and Medical Sciences, and helped to lead it through a period of dramatic growth.
In February 2017, she embarked on the latest leg of her distinguished professional journey, when she joined CBMR as Vice Executive Director. It quickly paid off, as the leadership successfully secured a new round of strategic funding worth DKK 700 million from the Novo Nordisk Foundation in 2018. She has since worked to develop the Center's capacity, which resulted in the recruitment of three top professors: Thomas Moritz, Kei Sakamoto and Ruth Loos.
An impressive legacy
Birthe Høgh's retirement and award of the Professor Emeritus title at the University of Copenhagen also brings to a close more than a decade of cooperation with Dean Ulla Wewer from the Faculty of Health and Medical Sciences.
"Birthe's professional and constructive approach to problem-solving have been a real asset to the Faculty. She has played a central role as Vice Dean for Research and lately as Vice Executive Director for CBMR. We hereby convey Birthe warm thanks for her dedication and embracing leadership. On a personal level, Birthe has been a fantastic confidante and sparring partner, and I think we will both look back fondly on our time working together," says Dean Ulla Wewer.
CBMR Executive Director Juleen Zierath also looks back fondly on a strong collaboration.
"Birthe has been an incredible partner in moving the Center forward, and I am extremely proud that we secured the largest grant ever awarded to the University of Copenhagen from the Novo Nordisk Foundation. She has transformed the Center with her persistence and attention to detail, and we will miss her uplifting and positive spirit. I'm so grateful that Birthe will continue to be affiliated with the Center as Professor Emeritus," says Juleen Zierath.