2 December 2020
CBMR scientists win innovation funding to develop new anti-cancer and obesity drugs
Research translation
The BioInnovation Institute (BII) has awarded two grants worth DKK 3.5M each to the Novo Nordisk Foundation Center for Basic Metabolic Research (CBMR) at the University of Copenhagen to develop new drugs based on its basic metabolic research. The two grants were among only seven awarded in BII's latest round of funding to bring research-based and interdisciplinary ideas to life and to market.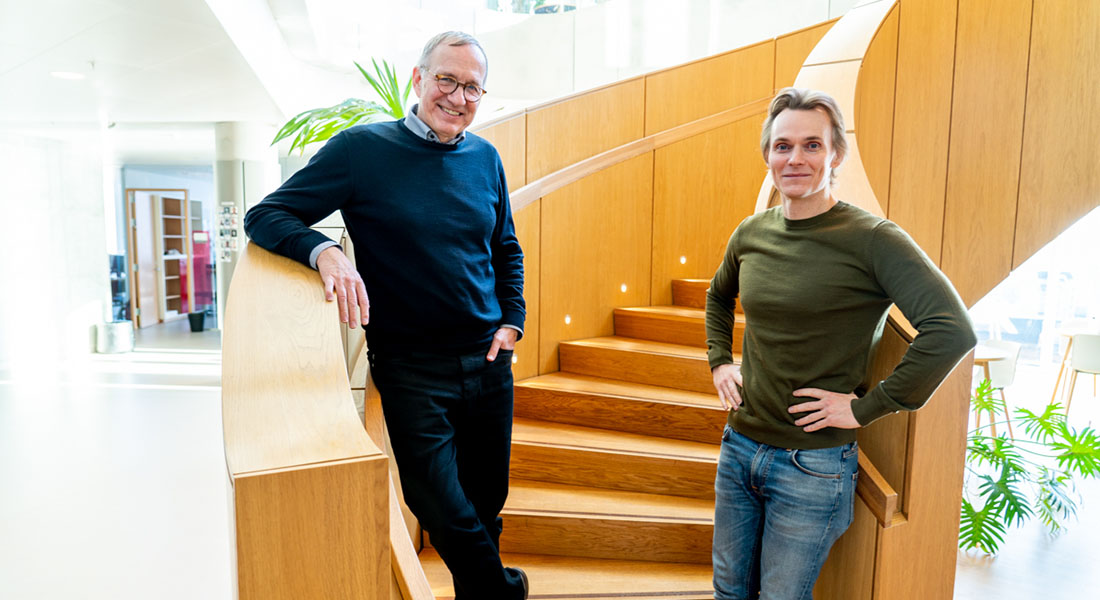 A significant step has been made in transforming CBMR's basic metabolic research into prevention and treatment strategies for common diseases, after two Group Leaders received grants to develop and mature the commercial potential of their projects for treating cancer and obesity.
Professor Thue W. Schwartz and Associate Professor Christoffer Clemmensen were awarded DKK 3.5M each from the BioInnovation Institute's (BII) Pre-seed Program. BII is an incubator supported by the Novo Nordisk Foundation to accelerate world-class life science innovation that drives development of new solutions by early life science start-ups.
BII's two grants to CBMR's Group Leaders are among only seven awarded to start-ups and university research projects across Europe, in their latest round of funding.
From metabolism research to cancer treatment
Professor Thue W. Schwartz's project exploits knowledge of cancer cell metabolism to make novel anticancer drugs. It builds on the discovery that cancer cells only survive in the harsh microenvironment inside a tumor by upregulation of the cellular sensor for the metabolite lactate, which is very high inside tumors.
His team includes Associate Professor Thomas Frimurer, Head of the Computational Chemistry Unit at CBMR and Professor Stine Falsig Pedersen from the University of Copenhagen's Department of Biology in the Faculty of Science.
Together, they have developed the first compounds that can block the lactate receptor, GPR81, and thereby kill cancer cells. The grant will be used to further optimize these compounds and to prove that they work in animal cancer models. This research will serve as the basis for establishing a biotech company to develop these compounds into efficient, novel anti-cancer drugs.
"I am very proud to see how the next generation of biotech entrepreneurs are growing at CBMR. This time it is Christoffer Clemmensen's first endeavor into the Biotech World only three years after he was recruited to the Center. Six months ago Associate Professor Zach Gerhart-Hines – already a seasoned entrepreneur – received one of the first prestigious Innovation Fellowships from the Novo Nordisk Foundation," says Thue W. Schwartz.
Preventing weight regain
Associate Professor Christoffer Clemmensen's project builds on new insights into how the brain regulates appetite, to design new drugs that target a number of different appetite modulating behaviors at the same time. His team includes Assistant Professor Anders Bue Klein and PhD Student Jonas O Petersen both at the University of Copenhagen.
By using a specific targeting strategy, their goal is to create novel drugs that dampen the biological mechanisms that leads most people to regain weight that they have successfully lost following a lifestyle intervention.
"More than 650 million people live with obesity globally, elevating their risk of type 2 diabetes, cardiovascular disease and cancer. Current pharmacotherapies are incapable of reversing the escalating obesity rates, underscoring the critical unmet need for effective and safe anti-obesity therapies," says Christoffer Clemmensen.
Since the inauguration of BII in November 2018, BII has awarded 48 million euros to innovative entrepreneurs. Read more at www.bioinnovationinstitute.com
Topics