Metabolic Science in Culture
The overall objective of the program is to situate metabolic science in cultural, historical, and philosophical context through humanities and science communication research, which in turn informs innovative public engagement practices. The Program works across the Center and Medical Museion, where the team produces research-based exhibitions, events, and online communication, alongside publications.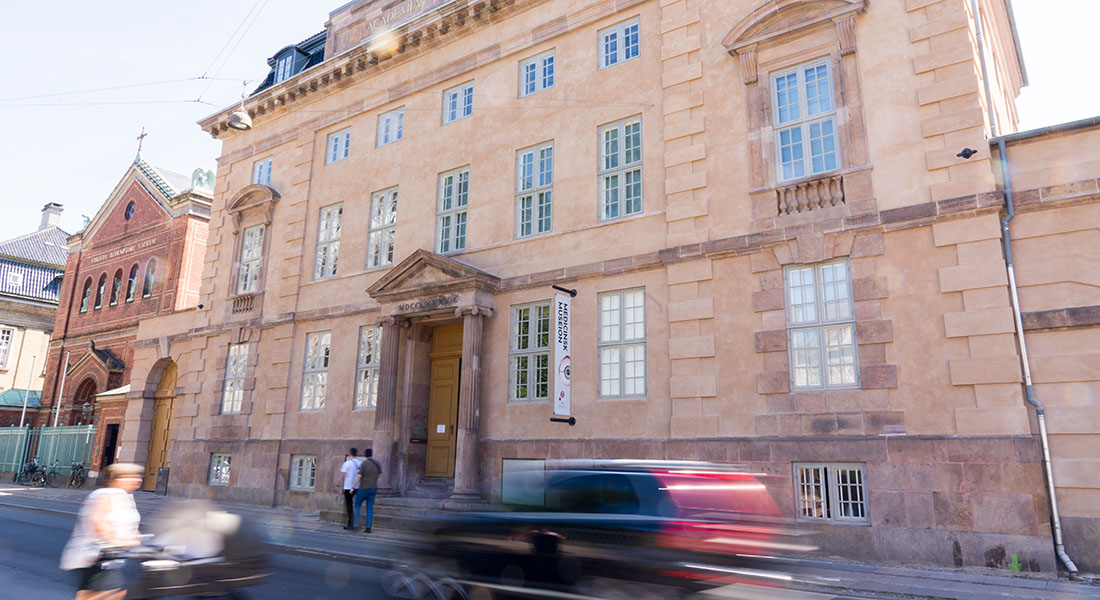 Metabolic Science in Culture is led by Program Coordinator and Museum Director Professor Ken Arnold (right). The program has three area coordinators (left to right: Adam Bencard, Louise Whiteley, and Niels Vilstrup) who work alongside other academic and curatorial staff.
Group members
| Name | Title | Phone | E-mail |
| --- | --- | --- | --- |
| Aamot Helm, Aslak | External Consultant | +4535327426 | E-mail |
| Arnold, Ken | Professor | +4535330692 | E-mail |
| Baastrup, Kathrine | Graphic Designer | +4535336821 | E-mail |
| Bech, Christoffer Gertz | External Consultant | +4535333444 | E-mail |
| Bencard, Adam | Associate Professor | +4535320875 | E-mail |
| Bjerregaard, Malthe Kouassi | Curator | +4535320887 | E-mail |
| Formosinho, Joana | PhD Student | +4550153190 | E-mail |
| Friis, Tine | PhD Student | +4593516034 | E-mail |
| Gerdes, Nanna | No job title | +4535320888 | E-mail |
| Glerup, Cecilie | Research Coordinator | +4593509913 | E-mail |
| Green, Ane Signe | Marketing Manager | +4593509125 | E-mail |
| Grytter, Simone Cecilie | External, Ph.d Student | +4535326084 | E-mail |
| Grünfeld, Martin | External Consultant | +4526193946 | E-mail |
| Hastrup, Vibeke | Administrative Officer | +4535333426 | E-mail |
| Jensen, Anne Bernth | Curator | +4535331287 | E-mail |
| Jensen, Maria Thode | Attendant |   | E-mail |
| Jørgensen, Mie | Head of Administration | +4535323811 | E-mail |
| Klitgaard, Anders | No job title | +4535337713 | E-mail |
| Lillemose, Jacob | External Consultant | +4535336836 | E-mail |
| Meyer, Ion | Head of Collections, Curator | +4535323804 | E-mail |
| Mogensen, Jytte Bentson | Secretary | +4535335829 | E-mail |
| Pedersen, Bente Vinge | Senior Consultant | +4535323821 | E-mail |
| Poulsen, Nina Marie | Administrative Officer | +4535333370 | E-mail |
| Riel, Charlotte | No job title | +4535323800 | E-mail |
| Schjøtt-Wieth, Amalie Suurballe | Conservation Technician | +4593509529 | E-mail |
| Sondin Klausner, Guston | PhD Student | +4535326305 | E-mail |
| Stampe, Anne-Sofie | Communications Officer | +4535330241 | E-mail |
| Stromark, Josefine Rahbek | External Consultant | +4535333158 | E-mail |
| Tovgaard, Julie Wouwenaar | Communications Officer | +4535337281 | E-mail |
| Tybjerg, Karin | Associate Professor | +4535323803 | E-mail |
| Vilstrup, Niels Christian Bech | Curator | +4535323867 | E-mail |
| Whiteley, Louise Emma | Associate Professor | +4521126712 | E-mail |
| Yvonnet, Sarah | Postdoc | +4535332988 | E-mail |